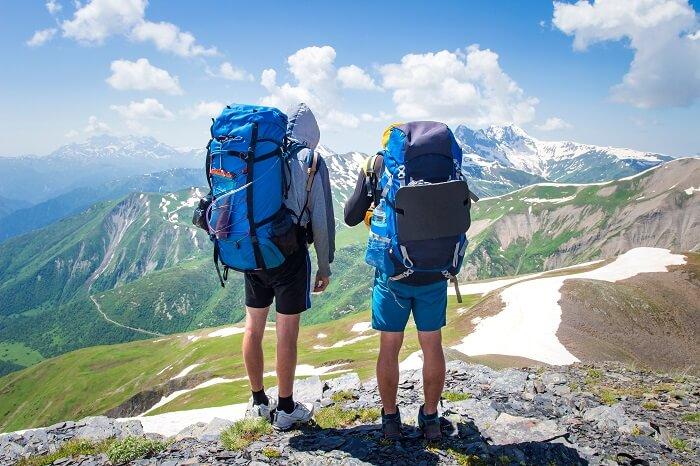 A hiking vacation, or even just a daily hike, is a great way to explore the outdoors and remain fit and active. While you can easily take in many pleasant walks without much preparation, it becomes a different matter when planning for an extensive and demanding hike, especially along routes you have never experienced before. When it comes to hiking, safety and planning is paramount for a successful trip, and especially if you're hiking alone. 
Where Should You Hike?
The world is full of amazing hiking trails waiting to be explored. Where you choose to hike is up to your own desires in regard to location, as well as your skill level. It also depends on how much time you want to spend hiking, as many large trails may take at least 14 days to complete. 
Some of the most popular hiking trails around the globe include:
The Appalachian Trail, USA

The Pennine Way, United Kingdom

The Camino Trail, Spain

Mount Toubkal, Morocco

The Lechweg Trail, Austria, and Germany

Cape to Cape Walk, Western Australia
Of course, these are only a few of the many popular routes around the world. 
How to Hike Safely
Hire a Guide
The best way to always make sure that you take a safe hiking trail is to hire a guide or join a group hiking tour. This means there is an expert in charge who knows the planned route and knows what to do in the event of any kind of emergency, such as an accident. This can be extremely helpful for more demanding and complicated routes, so you can ensure that you don't veer off course or run into any problems. 
Always Let Someone Know Where You're Going 
If you're hiking alone or if you're hiking as part of a small, independent group, always tell someone where you are going. If hiking when abroad, you could inform your accommodation staff where you are planning to go for the day and what time you're due back. Or, let a family member or friend know the route you're going to be taking. 
Take an Emergency Kit 
Suppliers like Rapid Rescue offer first aid and emergency essentials for situations that could arise on hiking trips, including necessary equipment like bandages, flashlights, packs, and bags. Ensure that you take these first aid essentials with you on any trip for ultimate safety – it could make a huge difference.   
Take an Emergency Communication Device
Don't rely on your phone as your only means of communication, as you could run into signal problems or have your phone battery die. Always plan a back up device for communication, such as a handheld radio. 
Get the Right Equipment 
Intensive hiking isn't the same as going for a leisurely walk on even terrain. You need to make sure you have adequate hiking boots or shoes, and make sure you have essentials like thermal wear and a waterproof jacket. It's important to understand that the weather can always change unexpectedly during a hike, so make sure you have every eventuality covered. Also, think about supportive equipment, such as walking sticks, as well as lighting equipment like a torch. 
Hiking is an amazing experience in stunning locations, so make sure you do everything right so that you can feel your happiest and safest during your journey.