Grass makes an excellent addition to any space. It brightens any space and lets a bit of nature into your house. But, it can be expensive and time-consuming to maintain. Not to mention, the use of pesticides and chemicals to maintain the lawn can be harmful to children and pets.
So, what's the solution? It's easy; you need some artificial grass!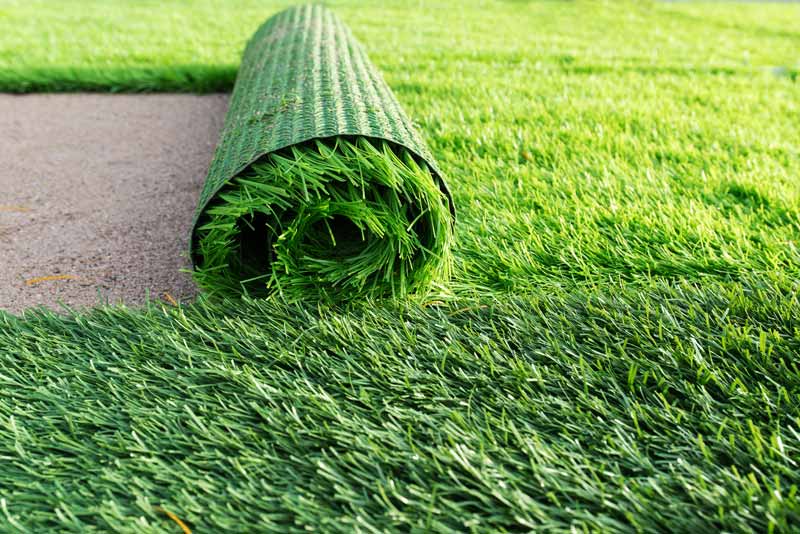 Here's why you need some fake grass for your space today!
Aesthetically Pleasing
Interestingly, artificial grass looks beautiful in a home until it's dying, dried out, or wilting. You won't have to worry about the grass being affected by the weather, pests, or disease with turf. It'll remain perfect for up to 25 years!
Low Maintenance
Are you a busy professional with no time on your hands? Do you have old parents that can't maintain their lush lawn? Well, fake lawns are perfect for you.
Artificial grass doesn't require much maintenance. Once installed, it doesn't need to be watered, mowed, or weeded. It certainly doesn't require fertiliser or chemicals to keep it healthy.
It's also what makes it perfect for old age centres!
Child- and Pet-Friendly
If you're worried about the chemicals and pesticides affecting your children and pets, you're absolutely right to. You won't need them with fake grass since it doesn't require any of the maintenance a regular lawn would.
It's easy to clean up after pets with fake grass. Urine doesn't affect the quality of the grass, and you can quickly sweep poop away.
Dogs are also unable to dig it up and track mud all across your home.
Reduced Water Usage
Since fake lawns don't need to be watered, they use less water than natural grass. While not the most environmentally friendly, they don't use more water reserves to keep looking fresh and healthy.
Cost-Effective
In the long term, turf is a lot more cost-effective than regular grass lawns. They just have a one-time installation cost. Once installed, they don't require any extra maintenance like water, fertiliser, mowers, and such.
Since fake lawns have such a long lifespan, they don't require re-installation either. So, once you've installed it – you're good to go!
Pest-Free
The most significant advantage of a fake lawn is the lack of pests. Natural grass tends to attract a lot of pests that can be detrimental to your children, pets, and overall health.
With a fake lawn, you don't have to worry about pesky insects trying to enter your home or biting your or your children.
Recyclable
Turf has evolved from the hard plastic it used to be. These days, it can be easily recycled and made into something different once it's lived out its lifespan.
Variety
No matter what your requirement – house, sports facilities, or nursing home – there's an artificial lawn with your name on it. There are many colours, piles, lengths, densities, and textures for you to choose from!
Different textures, piles, and densities are suitable for other spaces, so make sure to check out what would work best in your area!
Wrapping Up
To sum up, artificial grass is a lifesaver for anybody that loves a lawn but hates the responsibility. It's an excellent option for sports facilities or any space that requires a lot of grass and not much maintenance.
It remains aesthetically pleasing with little to no maintenance, is entirely pet and child-friendly, and doesn't come with pests!
Isn't that just the perfect package?