Moving house can be a really exciting experience. However there's one thing everyone just hates – packing!
Packing your belongings is a must, but it is such a long and tedious process that many people consider it as the main challenge of moving house.
It is very important that you try to minimize the time required to pack everything, as well as to pack smartly.
Bear in mind that the more boxes and packages there are, the more time consuming and challenging it is going to be when it comes to moving, as well as unpacking in your new home.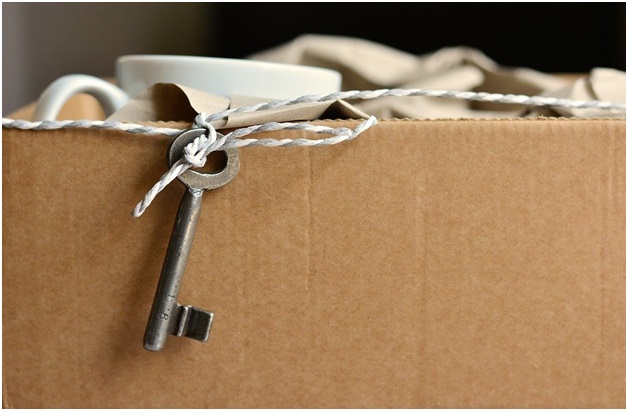 Moreover, the house movers will charge you more for every additional box you need transporting.
So, if you are about to move house, make sure to go through the following top packing tips which will help your house move go more smoothly.
1. Get Rid of Useless Stuff
The majority of households end up amassing an incredible amount of clutter over the years.
From items you bought but barely ever used, to clothes and shoes that no longer fit – clutter and unused junk often poses a dramatic problem when it comes to house moves.
Most people end up spending a lot of time sifting through their belongings in an attempt to get rid of useless stuff.
While this may seem really time consuming, it is a very important step during the packing process.
Once you have completed the ditching of unnecessary items, or possibly, given them to someone in need like a charity or sold them off, you will be amazed at how many boxes you would have avoided packing!
2. Save Up Packing Materials & Boxes in Advance
Packing means that you need to have a lot of boxes, as well as packing materials.
This includes bubble wrap, old fabrics, newspapers and magazines.
It is a very practical idea to start saving such items well in advance of the big house move.
The more time you spend saving old newspapers and magazines, and acquiring boxes from nearby stores, family or friends, the better off you will be as you will find them invaluable when it comes to packing day.
Besides, acquiring them in such a way will save you a ton of money as you won't end up paying for them!
3. Pack Smart
Any large fabric items, such as blankets, quilts, duvets, bed sheets and curtains, could be used to wrap up delicate items in them.
So instead of stuffing them into boxes, use them as a packing material to protect precious items from damage during transit.
4. Keep Essential Belongings at Hand
Whilst packing, you might forget that certain items cannot be stored away and taped up in closed boxes until the day of the move.
This may include your mobile phone, tablets and chargers, hair brushes and combs, and obviously, a change of clothes for each member of the family.
So try to create logical separate groups of boxes for short term and long term packing.
5. Labelling is a Must
We cannot emphasise strongly enough the importance of labelling your boxes!
Once you arrive in your new house, you are going to appreciate the importance of those blessed labels.
It is a good idea to include a list or a brief description of items that are stored in each box.
Apart from that, it's also highly recommended that you write which room you would like that particular box to go to and only pack items in that box that are associated with the room in question.
This will save you a lot of time and effort, as well as reduce the mountain of boxes which would otherwise end up amassing in the first room of the house!
6.  The First Box!
When you arrive in your new house you will most likely feel overwhelmed.
There are dozens of boxes and furniture everywhere, and you have no clue where to begin.
To lessen this feeling and feel more at ease, it is a good idea to pack one or two boxes which will include certain necessary and helpful items.
This includes bed sheets to make your beds for the first night, coffee and mugs, a couple of plates and cutlery, shower gel and towels.
You will at least have basic items at hand as soon as you arrive in our new home.
7. Weight Considerations
Try to be careful about weight when you pack items in boxes.
You should pack heavy items with light stuff, so that a particular box is not excessively heavy, or impossible to lift up.
For very heavy items use smaller or shallower boxes.
8. Furniture Considerations
Some furniture is easier to maneuver if it is disassembled.
If a piece of furniture can be assembled quite easily later on, it may be more feasible to take it apart for easier lifting and maneuvering.
Conclusion
These tips should help you make your packing and house move a little less stressful.
If possible, try to plan in advance so that you won't end up spending several hours every day packing.
It is easier to pack a couple of boxes every day for a few weeks leading up to moving day, rather than to have tens of boxes that need to be packed all at once on the eve of the big move.
Last but not least, make sure to hire reliable Essex home movers who will handle your furniture and boxes with care on the day of your house move.
Attempting to move home yourself with a rented truck or hire van is extremely strenuous and difficult.
It's always best to leave the heavy lifting jobs to the professionals.