In The United States, millions of people move every year. While most of them occur without any issues, sometimes the moving process is difficult. Unfortunately, some people end up doing business with moving companies that have fraudulent business practices. That's why That's why you must hire a moving company that you can trust.you must hire a moving company that you can trust. Here is a look at some common tips to ensure that you hire a moving company with integrity.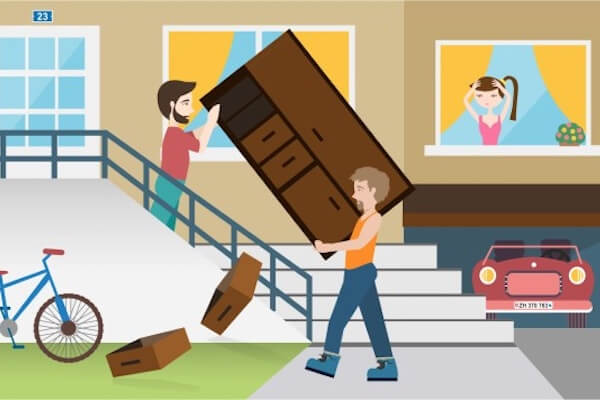 Inventory
Good moving companies will take inventory of your items and measure the weight of your items. Go through your garage, drawers, and bookcases. Keep in mind that the moving company will charge you a fee based on the weight of your goods and the amount of space that your goods occupy in the truck.
Avoid Paying A Large Deposit
A credible moving company will not demand a large deposit before completing the service. If you make a large advance payment, you may not receive your belongings on time. Using a credit card can help prevent you from being a victim of a scam.
Take Note During Initial Discussions
If the moving company performs a quick walk through without taking notes of what you plan to move, that is not a good sign. The movers should ask you questions regarding the items that you are moving from one place to the next. Let the moving company know which items you won't be keeping.
References
Try to examine at least two references for a moving company before hiring them. If your friends are familiar with the company, check the American Moving and Storage Association. Speak with some of the moving company's previously satisfied customers so that you can get a good idea of what your moving experience may be like.
Extra Fees
Be aware of hidden fees. Some moving companies charge extra depending on whether they have access to an elevator or they have to use flights of stairs. You may also be charged based on the go type of street that you stay on. That's why you must ask the moving company about any extra fees that you may be subject to before finalizing the agreement.
Bank Contracts
You should never sign a blank contract. Make sure that you have everything in writing. Any information about pricing should be listed, as well as the pickup and delivery dates. Read over your contract line by line to make sure that everything is listed. The moving company will not be liable for a missing item if it is not on the inventory list.
Beware Of A Name Switch
Some companies avoid being rated by the Better Business Bureau by doing business under multiple aliases. Make sure that the moving company has a public profile that lists their address, as well as their licensing and insurance information. Check to see if there have been any customer complaints about the company within the last year.
Insurance
San Antonio movers should be aware that moving companies are mandated to assume liability for the goods that they transport. The most common plan is full value protection. Under full value protection, the moving company is responsible for any items that are damaged while they are in custody.