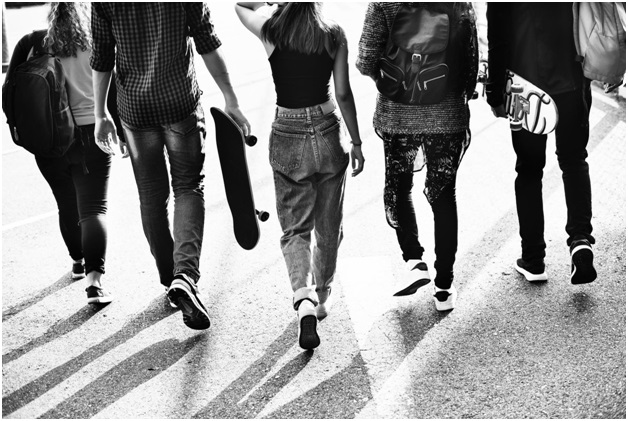 Fashion is something quite daunting, but at the same time, exciting. It is a personal choice as everybody has their own respective style, but the way you carry your style is what makes it more impactful. You can opt for any fashion trend you like, but it will serve no purpose unless you express yourself through it. This sublime expression is called a fashion statement. The article will guide you through seven ways to make your own fashion statement like a pro. Let's see!
Slits!
This may sound a little unconventional, but you must give it a try as it will not disappoint you. Slits can be incorporated in any kind of dress, and they will upgrade your look. If we are talking about less formal clothes, slits can work great on denim, floral patterns or even solid colours. Some party dresses can be given the extra flair with slits. Now, you must know that these slits suit every body shape and size. The design complements your figure and gives you an ethereal chic look. You should have more than one of these type of pieces in your wardrobe.
Solid Colours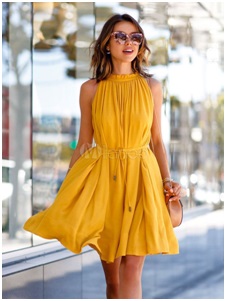 It cannot be emphasised enough just how underrated solid colours are. They are so elegant and so durable yet so chic. They can be both professional and informal. You have room for a lot of creativity and expressive jewelry with these kinds of dresses. You can pair them up with high heels to accentuate the whole look as well. Bracelets, pendants, necklaces, anything extra will bring a new look for you. You can go with black, white, yellow, purple, blue, or any other one of your choice. It will look classy, just the same.
Dresses
It is essential to include dresses in your regular wardrobe. They make a very confident statement and give you the extra amount of flare needed. You can try boutique dresses for that matter. They can be made less fancy by carrying a backpack or a side bag around. Adding some chunky jewelry with simple dresses can also elevate the look. Moreover, the style will stand out as not a lot of people wear them in their regular day-outs. You will definitely feel good about yourself and inspire others around you.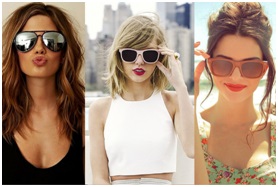 4. Sunglasses
Sunglasses are quite an essential part of your outfit if you go outdoors at any point of the day. They help you stay away from the harmful UV rays and protect your eyes from wrinkles and squinting. Now, in addition to this, sunglasses make quite a statement about your personality as well. You must buy a nice pair of shades that suit you and complement your face structure. Wear them whenever you go out in the daytime and take your look to a complete 10. They make you look fashionable and alluring by serving their purpose of protecting your eyes from the sun. You can read more here.
Bell Bottoms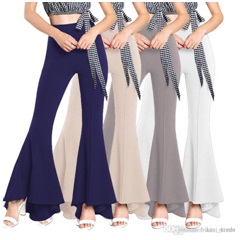 Talking about daring outfits, one should never forget about bell bottoms. They are not handled well by everybody. You must be very confident in wearing them and pair them with the right shoes and the right tops. However, once you have selected the right things to go with it, you can wear them as much as you like and receive all the compliments from thereon. You can even add the right kind of bag to go with the vintage look. People will surely ask you for fashion advice.
Comfortable Choices
Comfort is one of the central and often overlooked elements of fashion. You must realise that you will never be able to pull off any look if you are not comfortable with it first. Of course, you can look enthralling in an outfit, but what is the point if you do not feel good or feel beautiful in it. Your comfort always comes first because you want to have a good time wearing an alluring outfit. However, it must not be at the cost of your comfort. So, choose wisely. Read more here.
Confidence
Well, the last and certainly not the least, confidence is the glue that holds all the elements of your outfit together. If you forget to wear confidence, your look will fall apart. The outlook you wish to communicate to the viewers through your outfit is well-delivered through your confidence. It is how you feel when you wear it and how are you wearing it. All of this adds up and makes up your whole look. You must believe in yourself and what you are wearing. It will show through your dress and speak to the people themselves.
So, these were some of the ways to make a fashion statement. 'Hope they help you in making a strong one.