Getting on the property ladder is a goal for a lot of people, and there are numerous benefits to owning a home rather than renting. However, it's important to make an informed decision before putting down a deposit. You must get a surveyor to inspect the property before you make any payments, as they will be able to tell you in more detail about the overall condition of the house and let you know how much any repair work will cost. You can use this information to negotiate the final selling price. In addition to this, there are a few other questions you need to ask yourself about the property and what it is you want from a home. Here are six important things you should consider before you buy a property: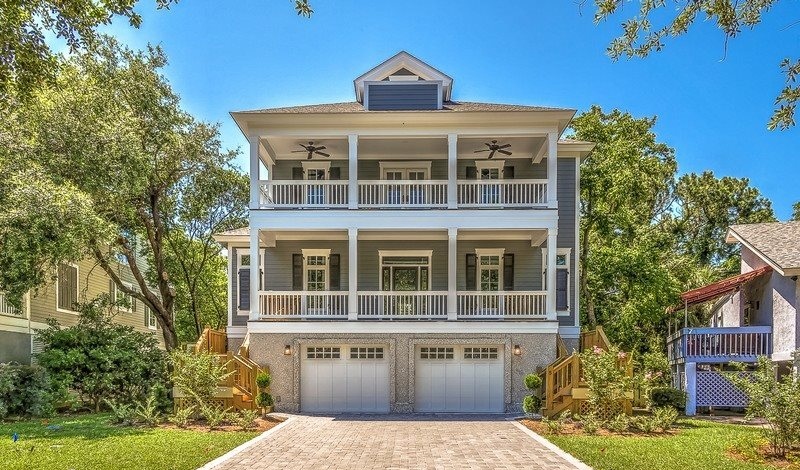 1.    Budget
Firstly, consider how much money you can afford to spend on a house. It's not just about the deposit or how much the monthly mortgage payments will be. How much can you set aside for things like solicitor and estate agent fees, hiring a surveyor, stamp duty, and any initial home improvements that you might need to do? The fees you will need to pay in addition to your deposit will vary, but you will have to do some research to find agents and solicitors to find one that fits into your overall budget.
2.    Location
The location of the property is also very important. You might have an idea of the kind of area you'd like to live in, but the location will affect a property's value. You will need to come back to your budget to help you determine the areas you can afford to buy a home in. Furthermore, if you see a house for sale that seems to be cheap for its size, this could be because the property is situated in a less desirable part of town, so always take the time to do a bit of research on the location before you view it or make an offer. You should also think about transport links, local school ratings if you haveor plan to have children, and how close local amenities are, such as supermarkets, healthcare clinics, and so on.
3.    Are You Ready to Settle?
Before you purchase a property, make sure you're ready to make a commitment to it and the area it's in. Although you could still sell the house a year or two after you bought it, it might not be the most cost-effective purchase unless you intend to upgrade it to make a profit. Think about whether you see yourself settling in the area for an extended period or if you'd rather move somewhere else soon. If it's the latter, it might be better to wait and save until you're able to relocate to the place you're truly interested in.
4.    Will This Be a Family Home?
If you intend to have children in the next few years, consider whether the property you're buying is suitable as a family home. Are there enough bedrooms, or could you convert the attic or another room into one? Is there space for your children to play safely outside? Is the location of the property suitable for children? It's important to look to the future and consider the home's potential to become a family home when you're ready if this is something you want to happen within a few years.
5.    Is It Energy-Efficient?
Another point to consider is how energy-efficient the home is. Moving towards eco-friendlier living is important to many people as concerns over climate change and the environment increase. Not only will a home with quality insulation, eco-friendly appliances, and sources of energy (such as solar panels, for example) be more desirable for future buyers, but it could also help you save on your energy bills in the long-run. Before buying a home, ask about these features and perhaps look at other green initiatives in your local area, too.
6.    Is There Home Improvement Potential?
Superficial improvements like redecorating the property will naturally be a part of the process as you will want to alter your living space to reflect your tastes. However, also think about whether or not there is potential to make more substantial improvements, such as space to extend the property if need be. You might not need these things now, but in the future, you might find you need more room or want to add certain features to your home that require a lot of work.
Finding a new home to buy can be an exciting experience, but to avoid disappointment or regret later on, make sure you're thinking about the points above to help you make an informed and sensible decision before you purchase a property.