Before arriving at the finished product of a building or house, it goes through a complicated process. The builders will need to ensure that the foundations are down to pat. Consulting blueprints always guarantee a beautifully built structure at the end of the project. As a constructor, you also need to consider the safe way scaffolding to ensure the safety of your workers.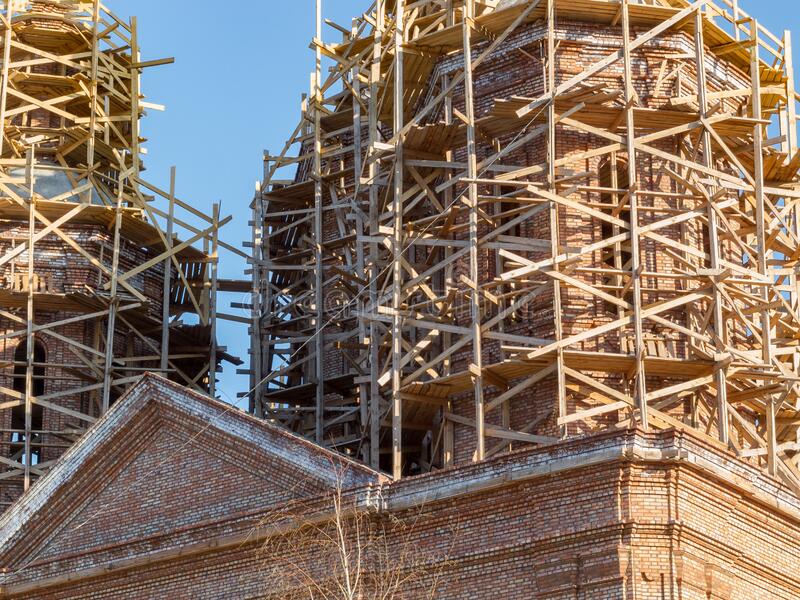 The builders use scaffolding on both the outside and inside of the structure. Aside from convenience, the sturdiness of a scaffold is also one way to ensure their safety. It is also flexible since you can use it anywhere, and storage is brilliant since you can use it for your next development. But there are a lot of scaffolds to choose from. Which one do you think is the best for your venture? To help you out, here are some types of installed safe way scaffolding to use on your structure.
Single scaffolding
Brickwork uses this type of scaffolding apparatus. Also known as bricklayer's scaffolding, it is one of the most commonly used scaffolds worldwide. The support is tried and tested, as it is probably the oldest method used in building construction. The edge of it is parallel to a wall with a 1.2-meter distance in between. It has standards, putlogs, and ledgers. There is a 2 to 2.5-meter gap between the standards.
Double scaffolding
Double scaffolding is also known as Mason's scaffolding for a reason. Masons mostly use the platform for their plastering work. Several verticals and longitudinal support the putlogs because the structure is usually tall and narrow. But on its own, it lacks stability. Support for this type of scaffold comes in the form of tying it to the building itself. It then becomes highly efficient for any plasterwork on the edifice.
Needle or cantilever scaffolding
Do you ever wonder what type of scaffolding is needed for balconies or any area that needs space underneath it? Well, wonder no more because the cantilever scaffolding comes to your rescue. It uses a chain of needles that can be pulled out from drilled holes in the wall. You can also use this when the ground underneath cannot support a heavyweight. When the top part of your wall needs work, you can use this type of scaffold.
Trestle or ladder scaffolding
If you think scaffolding is for outdoor use only, then think again. A trestle or ladder scaffolding is king inside the building. Compared to other types of scaffolds, the trestle scaffold reaches up to five meters only, which is perfect for indoor repairs or painting work. You will find two tripod-like ladders on the ends of the planks.
Suspended scaffolding
It is impractical to build a scaffold from the ground up, especially if your structure is a building. Most constructed buildings are more than thirty meters in height. Therefore, a suspended scaffold from the top is a more efficient and safer way to work on the outside of the edifice. It is convenient to do painting and repair of tall structures when using this type of scaffold. There are several types of these depending on the work you need to do on the construction. But what is definite is that the workers will always be protected when working on one.
You use each scaffold for a different purpose. So, never mix and match the different types of scaffolding for the safety of everyone on your construction team.