Buying a new house can be exciting, that is until you see the financial side of it. But once you have done your research on all the loans you can get to buy that house, their respective repayment terms, and how they will benefit you in the long run, odds will be on your side.
Factors like the neighborhood you are living in, the time you want to stay put in the said house, and other variables are essential if you're going to choose the perfect homeowner loan for you.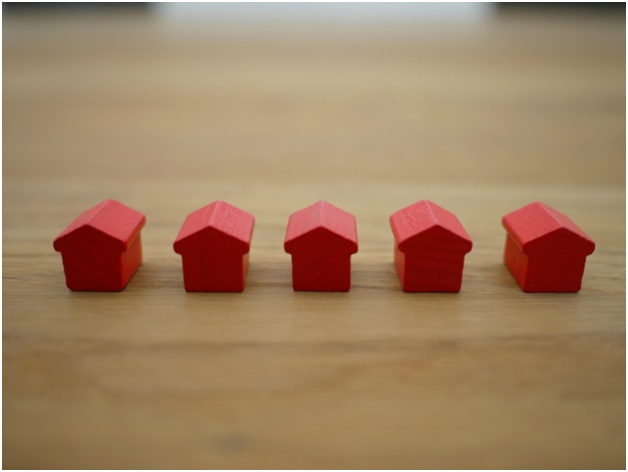 Photo by Tierra Mallorca on Unsplash
There are a plethora of home loans that you can apply to like FHA loans, adjustable-mortgage loans, fixed-rate loans, etc., which can be beneficial or risky, depending on your financial status.
Here are some of them.  
FHA Home Loan
While it is true that there are a lot of home loans that have benefits that are good for the short-term, FHA loans have advantages you can enjoy, such as the ability to accept gift funds and low down payment. These benefits are mainly the reason why FHA home loans remain one of the most popular home loans out there.
One of the significant advantages of FHA loans is it is the only lender that accepts gift funds. Once you have a processed gift from a family relative, charity, an employer, a friend, or even a government homebuyer plan, you can give the said gift to pay the down payment at a 100%.
Also, FHA home loans offer one of the lowest amounts of down payment among lenders. Most lenders offer a 10% down payment upon buying the house. However, FHA home loans can receive at least 3.5% of the payment as a down payment for the house.
Not only that, the types of property you can buy are very flexible. From a single unit house, two units, to condominiums, and mobile homes, it is all applicable. Also, you can purchase any property, no matter the state it is located, as long as it is still in the USA.
Fixed-rate Mortgage Loans
As a borrower, one of the most alluring things a loan can give is their ability to be taken into consideration when budgeting. This is especially true if you don't have to worry about fluctuating interest.
For fixed-rate mortgage loans, the interest will stay the same throughout the whole repayment period. It is still applicable even in 30-years mortgages, having a fixed interest, as well as the overall monthly payment. Fixed-rate mortgage loans typically have a flexible repayment period. They can be categorized between 15 years, 20 years, and ultimately, 30 years.
Interest-only Mortgage Loan
Interest-only loans can let you pay up only the interest for the first five years or so, to a maximum of 10 years. This is only a portion of your monthly payment, making it easier for you to budget your money every month. 
Although you aren't typically required to pay only the interest, you can still do so if you see fit, whenever you are in financial trouble. After ten years or if you opt to stop paying only the interest, the monthly payment will be paid off full, just like how conventional mortgages work.
Adjustable-rate Mortgage Loans
Unlike the financial stability that fixed-rate mortgage loans offer, adjustable-rate mortgage loans are more risky, albeit having a slight advantage for the borrower in the short term. They have fluctuating interest that increases and decreases based on market conditions. 
Most ARMs have a fixed interest rate for a few years upon approving; after that, the interest will be a variable for the rest of the repayment period. One way to make the most out of ARMs is to carefully gauge your budget based on the potential increase of the interest. This way, you won't be worrying about defaulting on the loan.
VA Loans
If you have served in the military for at least six years as a reserve, 90 days during wartime, and 180 during peacetime, VA loans will be your best bet in securing a home without a down payment and insurance requirements that is if you qualify in the first place.
VA loans are backed by the government, meaning a lot of requirements should be met to be able to apply for one that doesn't make even sure of being approved. Also, if you have no choice but to default, the government will reimburse the lenders, meaning you have less than a thing that you have to worry about. Of course, that doesn't mean that you can default without any significant consequences.  
Takeaway
The mortgage loans in this list are just some of the loans you can apply for when you need to buy a house. Each loan has some requirements that you should meet for you to be approved. Do your research on their website beforehand, check your cash flow, and secure your funding before you apply for one.