Smartphones have become almost an extension of the human body, and having a good high-performance smartphone can be a very helpful tool to get work done quickly. A new mobile has proven to be a vital investment seeing how it is used to manage your finances, connect with people, buy things, and so much more. The importance of smartphones cannot be emphasized enough.
However, buying the latest mobile phones isn't always an easy task, particularly for young salaried professionals. This is where getting a mobile on EMI can come in handy. If you are looking to get your hands on one of the best smartphones under Rs. 70,000, getting them on no-cost EMI is undoubtedly the best option you have. There are various ways to buy a mobile on EMI these days. Here are a few:
Credit Card EMI
Since one of the most purchased consumer durables are smartphones, many banks allow their customers to purchase smartphones on their credit cards and allow them to repay the amount in EMIs.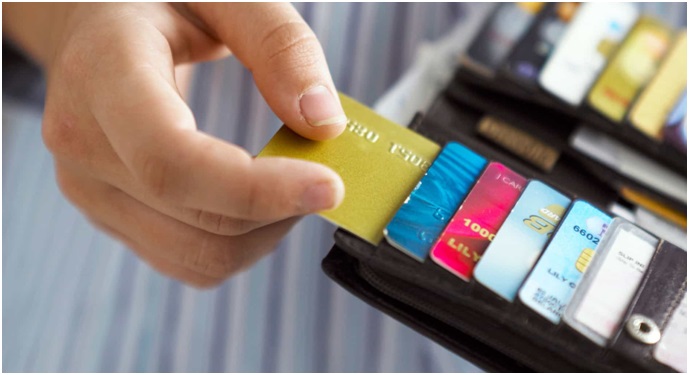 Axis Bank
If you wish to get your mobile on no-cost EMI, Axis Bank's Flipkart cards are your go-to solution. Axis has tied up with numerous well-known merchants and boasts different offers for each merchant partner. When you join, you will be rewarded with certain benefits that include cashback and vouchers.
Axis Bank's Flipkart card carries a joining fee of Rs.500. The annual fee for the first year is zero, but you will have to pay Rs.500 from the second year. However, the annual fee will be waived off if your annual expenditure exceeds Rs. 2,00,000.

To apply, you will need a photocopy of your PAN card or Form 60, a proof of residence, photographic identity proof, proof of income, and a color photograph.
Kotak
Kotak allows you to convert any purchase like a new mobile or air tickets, to EMIs. It also offers flexible tenures that range from 3 to 48 months.
ICICI
If you wish to shop in full and pay in installments, ICICI is probably your one-stop solution. ICICI has partnered with several leading brands, thereby bringing you some of the best EMI deals and mobile offers you can ask for.

Debit Card EMI
The majority of Indian shoppers do not use credit cards, and if you are one of them, you can still buy a mobile on EMI using the Debit Card EMI option.
ICICI
ICICI allows you to convert high-value transactions to easy installments.
Visit one of the merchant stores that ICICI has tied up with, choose the product you want and proceed to pay using the Debit Card EMI option. You can also use the Debit Card EMI option to buy a smartphone on Flipkart.
While making a purchase online select the handset you want to buy and proceed to pay for it using the  'ICICI Bank Debit Card EMI' option. Choose a tenure that suits you. ICICI offers tenures of 3 months, 6 months, 9 months, and 12 months.
HDFC
HDFC is another provider of Debit Card EMIs for the latest mobile phones. HDFC allows you to avail of EMIs at no extra cost with some of the most popular brands and merchants. You do not have to pay a processing fee to convert your purchases into Debit Card EMIs. In addition to this, you do not need to submit any documents and can choose a flexible repayment tenure that suits you. Furthermore, HDFC Debit Card EMIs do not require any downpayment.
Instant Personal Loan Apps
If you've decided that you do not want to use a debit or credit card to use the EMI facility, instant personal loan apps can work very well for you.
ZestMoney
If you are looking to get an instant personal loan, ZestMoney is the answer. ZestMoney has tied up with several leading brands like Flipkart, Amazon, and MakeMyTrip.
Keep in mind that the ZestMoney personal loan is available exclusively to consumers who have a ZestMoney credit limit. If you do not have one, you can sign up without a problem. To sign up, first, verify your mobile number, upload your KYC documents and set up your repayment to activate the credit limit. ZestMoney allows you to pay your EMIs online, so staying on top of EMIs should be a breeze.
Shop with one of ZestMoney's associated merchants and make consistent repayments, after which you will be eligible for a personal loan. You do not need any additional documentation once you qualify for a loan.
StashFin
StashFin is popularly known as one of the top instant personal loan apps in India. Its team is known to have a vast amount of experience with various disciplines that include customer experience and process re-engineering. If you wish to purchase a mobile on EMI, StashFin could be your solution.
Conclusion
So the next time you're in the market for a new smartphone or laptop and you don't want to sink your entire savings into one, a personal loan from a bank or an instant personal loan app could be exactly what you are looking for. This will allow you to maintain good liquidity while buying the gadget of your choice.