When you engaged yourself with running activities, you cannot avoid experiencing pains in your feet, ankles, joints, legs, knees and shins. In fact, it is normal to feel such pains, but it is not supposed to be too painful. That's why it is very important for you to put on a proper running attire. Aside from that, you must also learn to wear the right shoes.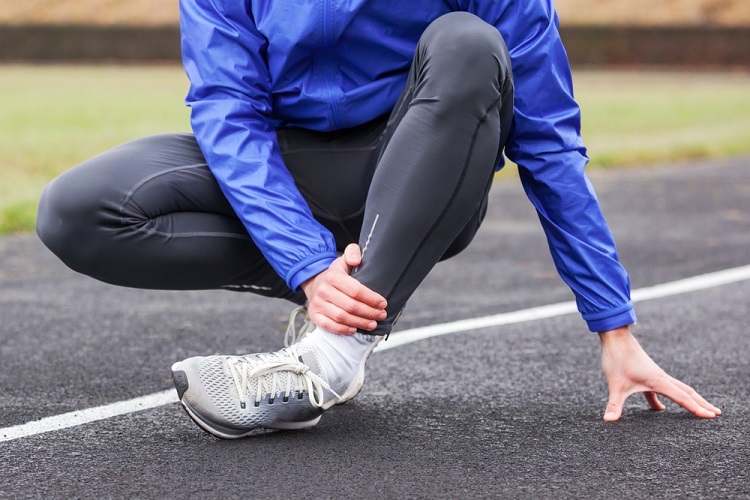 Actually, you will often feel pain like shin splints. This is a type of pain that usually occurs below yourknees, above your ankles, inside and outside your legs. As a runner, you may consider this as an injury. This occurs because of the stress that your muscles receive due to the running activity, putting on worn shoes, overpronation condition, inefficient muscles and when you lack stretching.
When you are in such pain, you may not be able to run further. Of course, you need to stop and rest, so that a more serious problem will not happen. Now, to avoid this type of pain, you must choose the best running shoes for shin splints.
Anyway, you will know that you are suffering from shin splints when you are starting to feel pain as well as tenderness in your legs, especially the lower part. You will also notice that you are unable to flex your feet and toes upwards. Lastly, pains in your shins may be felt after running for a few miles.
1 Fitness
Wearing a pair of shoes that do not actually fit your size will surely give you discomfort and pain as well. It is not good to use loose as well as tight pairs when you are running. This will hurt the feet and other body parts. By the way, nobody would go for a pair of running shoes that will not actually fit well. Therefore, you will just waste money, right?
Now, if you are going to wear a pair that fits well, then you will surely feel comfortable running. Through this you will be able to maximize your running potential. The size is not just about the length or width of your foot. No matter what the design is, make sure that your feet will rest comfortably as you put it on.
2 Comfort
You will feel more comfortable when running with a shoe that is designed with enough cushioning. You do not need too much or too little, but just enough cushion. Through this, your feet will be stable.
Keep in mind that cushioning is also a very important part of your shoes because as you run, this will absorb the shock and pressure that you will receive from the ground. Therefore, you will have a stress and pain reliever.
3 Effectiveness
Your shoes will be more effective, if you are going to consider the specialcondition of your foot.Let's say that you are experiencing a particular pronation issue. Well, you have to make sure that your shoes will also meet the requirements of this condition. With this matter, you have to be very specific to avoid future problems.
4 Materials
Another important thing to consider when choosing the best pair of shoe for shin splint is the material.Since you are running on the ground, be very meticulous with the materials. Make sure that it is lightweight because carrying an extra shoe weight will affect your running experience. it will be difficult to run and you will easily get tired, too.
Some of the materials that you may consider is the synthetic ones like nylon. This material is strong enough to handle your weight. Of course, the ones that are designed with natural materialsare durable. However, this type is heavier. But this may also help you enhance and boost your muscles' endurance and strength. Now, if a heavy shoe will be the cause of your pains, then a synthetic one is the right material for you.Just keep in mind what is more beneficial and comfortable for your running activities.
5 Quality
Lastly, you have to also consider the quality or value of your chosen shoe. Sometimes, the cost is not always the basis here. There are cheaper pairs with good quality and ideal for running. However, consider the design that adds to the quality of the product.
How is the shoe designed or constructed? Are the materials used durable enough? Look at the seams and check if these are sealed properly. How about the outsoles? Make sure that the rubber material is good and not cracked.
Sometimes, it is a must to consider a brand that is known to manufacture and produce high quality products. This may be your last basis because this goes with the price, too. You will surely choose the ones that will suit your budget, right? But again, do not forget that your goal is to make sure that you can avoid experiencing shin splints.