Technology and the internet rule the modern era. Tools of the trade constantly evolve in most related fields, including graphic design. Clients are more informed, which makes them choosier about the designers they're willing to work with. It's therefore paramount for designers to choose the right tools and essentials that will make them more productive and efficient.
Every year, we see tech companies developing new apps and tools designed to make life easier for graphic designers. Repeatedly creating gorgeous designs for clients is no easy feat and these tools can help to inspire creativity.
12 must have tools for every graphic designer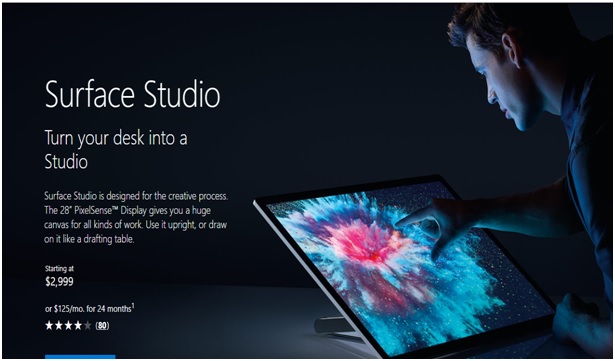 Graphic designers around the world have stuck to the MacBook for a long time now. This year, Microsoft has changed the game, with the launch of the iconic Surface Studio -a computer that solves all the problems with the old MacBook. With this sleek, rectangular-shaped computer, you can transform your desk into a design studio. It features an amazing 28" PixelSense display as a canvass to draw or draft all sorts of work. Turn it into a PC to surf the internet or perform other functions. When it's time to work, lay it back for easy designing.
Ideas can come to you at any time. With an excellent mobile device, you can work from anywhere and transfer your files to your tablet or computer whenever you need. Samsung S8, Galaxy Note 8, Apple iPhone 8 and X are the recommended picks for smartphone devices. There are hundreds of design apps that offer a mailing option to transfer work to clients via WhatsApp or email.
If you run your own design company, you're going to need premium web hosting that works seamlessly to connect clients to your site. You won't be able to build a decent client base if your web hosting isn't up to scratch. Premium web hosting companies like Freeparking offer flexible and affordable plans for beginners and high-traffic sites alike.
Lightroom CC is a new app from Adobe, released in October 2017. Just to be clear, this app shouldn't be confused with the original Lightroom (retitled Lightroom Classic CC). Rather, this next-gen tool uses AI power from Adobe's Project Sensei to save time by auto-tagging pictures with searchable keywords. Other amazing features of the app include the built-in sharing tools, storage option and Adobe Portfolio integration.
It's almost an unspoken rule for every designer to own this nifty drawing kit. Think of it as an extension of yourself, going everywhere with you for years and remaining reliable. If you're one of those designers who love to work with a pen and paper, this tablet is perfect. The stylus serves as pencil and the pad as your drawing board. The entire design process is simplified to look natural. You'll also notice more pressure sensitivity when working with Photoshop, Adobe Illustrator and other tools.
Mac lovers who refuse to make the switch to Microsoft should check out this brilliant mid-range machine. With a 4k display, Radeon Pro 555 graphics and 2GB of VRAM, this iconic release from Apple is fast, powerful and truly amazing for designers.
Pantone Reference Library
For graphic designers who perform a lot of print work, you'll most likely use a fifth colour. The only way to know how this special colour will print is to buy a Pantone Reference Library. It's a group of swatch folders and books with chips displaying a printed representation for every colour. Therefore, you can see the print colour for InDesign or Illustrator and tear out the swatch as proof for the printers.
A rookie mistake some designers make is failing to invest in an external hard drive or solid-state storage. It feels like you're in mourning when you lose files, because your PC failed without backing up or your backup HDD suddenly stopped working. All your files are gone with the wind. Avoid this by purchasing a fast, reliable hard drive that uses an automated system to backup your files.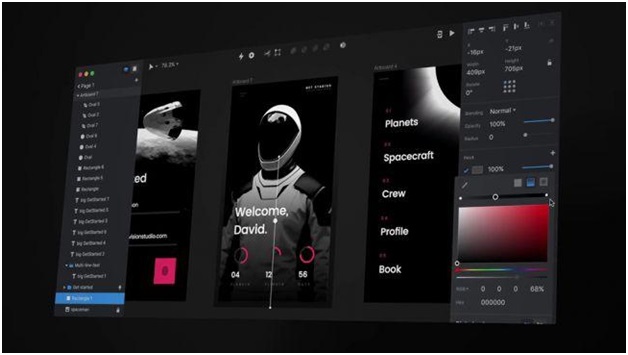 Things used to be simple with InVision. It was a prototyping tool used with Adobe Photoshop. Until Adobe created XD, their own prototyping tool integrated with creative cloud apps. InVision is hitting back, with the InVision studio launched in January 2018, and they're coming for users of Affinity Designer, Photoshop, Sketch and Illustrator.
It's a full-package deal, designed for the modern designer. With InVision Studio, graphic designers can edit inside the tool and share assets with colleagues through InVision Cloud. It also includes responsive design, app store and assets store.
I don't know any designer who doesn't own this essential graphic design tool. There simply is no compromise for the robust features users enjoy with this tool. It includes photo cropping, image rendering, blemish removal, auto-fix, one-touch filter, sharing and more. it is used globally by web professionals, photographers and designers to enhance designs and photos.
One essential tool every graphic designer needs is a reliable time tracking application. At some point, when you're negotiating your fee, your client will ask how long it'll take to complete the project. You might have a great illustration idea for the header of the client's homepage and 50 hours to complete the project. With a time-tracking app, you can schedule time for the different design elements you'll be implementing in the client's website. Harvest and FreshBooks are two apps you should check out.
Adobe has led the charge as the top software app for graphic designers. The Creative Cloud lets you share colour palettes, graphics, projects and more through libraries and files, ensuring your assets are available in one cloud storage. All Adobe products including InDesign, Illustrator and Photoshop are included in your monthly subscription.
Conclusion
Don't forget your digital strategy. Open business accounts on Twitter, LinkedIn and Facebook. It's a great opportunity to connect with potential clients and experienced graphic designers alike. While these tools aren't a replacement for natural skill or expertise, they'll certainly take your graphic design system to the next level.