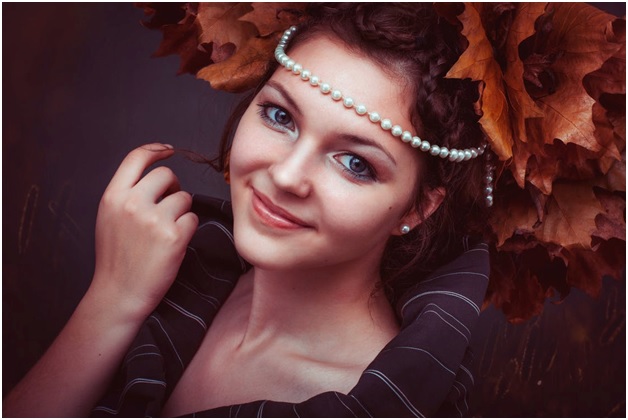 Image Source: Pexels.com
Different kinds of pearl products are meant to be worn on different kinds of occasions. But you will be surprised to know that when worn with the right matching clothes, there are certain pearl products you can wear on a daily basis and still be able to look unique on every occasion.
Pearl Necklaces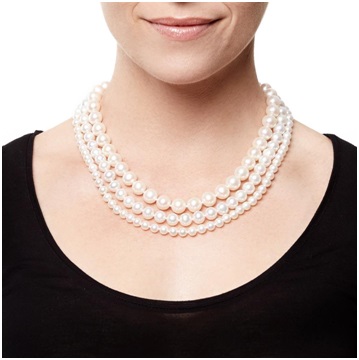 A common yet essential piece of pearl jewelry. You will find that there are a number of stores online such as PearlsofJoy.com that lets their buyers purchase any kind of pearl necklace they want-making it easier to wear a necklace that highlights ones individualistic fashion sense.
You can wear them in small or long sizes depending on the neckline. Or you can even mix the pearl necklaces with the bead necklaces and wear them together for a unique and creative appeal.
Pearl Bracelets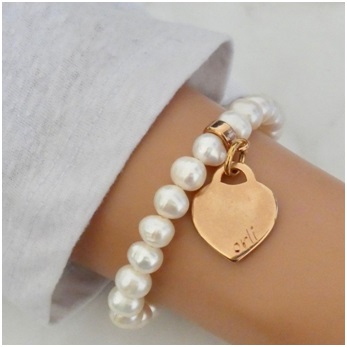 Bracelets have their own sense of aesthetic appearance and adding on some pearly aspects can make it look even better.
Having a whole ring of pearls around the bracelet can seem over bearing. For that reason, use just one pearl for your bracelet-preferably in black for a modern affect.
Pearls on the Dress
Just when you think pearls couldn't be more involved in your getup, fashion designers decide to go on a whole other level and embed the beads right into the dress itself.
So far, pearls have been sewn across all over the dress, making it look delicate yet elegant at the same time. There are also some shirts that have pearls stitched over the collars whereas some have pearl buttons instead which highlight a chic and fancy style to be worn on any occasion.
Pearl Head Piece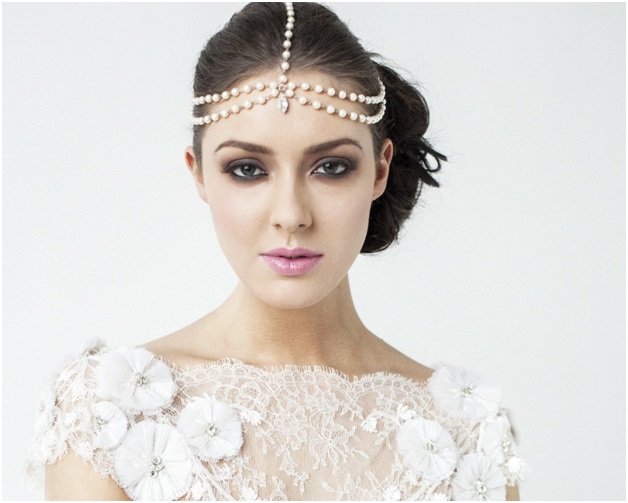 Jewelry based head pieces are quite common now a days, especially the mermaid crown piece as it's popular for the use of embellished pearls within it.
It emits a gentle and unique appeal- making it possible for it to have various designs and to be worn on multiple occasions. While your dress works on making your figure look stunning, the headpiece completes the look by making sure your head appears just as exquisite as the rest of you.
Pearl Pendant
For these unique twist on your everyday pearl necklace, a pendant allows more variety for your neckline.
Pearl pendants really emphasis the beauty of your neckline so make sure the pendant matches your clothes otherwise it will look out of place. Plus, attach the pendant to a strong chain so that you don't end up losing an important factor of your appeal if it ends up breaking midway.
Pearl Earrings

Different kinds of pearl earnings such as stud earrings and ear drop earrings are some of the most common ones you can wear on any kind of social or formal event. Usually though, stud earrings are commonly worn for casual wear when you have your T-shirt and jeans on. Whereas an ear drop earing can look more stunning in a formal setting.
Pearl Chokers
Chokers are gradually growing popular the year which is why it only seems natural to want to add pearl to the design to make it even attractive.
Black pearls hanging at the edges of the strings of the choker accentuate the neckline and at the same time portray an aesthetic appeal for a day out at the beach.
Pearl Beaded Sleeves
Sometimes a fancy shoulder design isn't enough. When you want people to focus on the unique style of your dress, we say pearl it up.
If you want to show off your shoulder skin, having pearls embedded around the edges is another great idea to make people focus on that part of the dress. The overall outcome end up making you look more sexy and alluring and you don't have to limit this look to just one occasion either!
Pearl Ring
This is for people who prefer simplicity and should hence approach a minimalistic approach.
Rings embedded with a single pearl may seem small but the impact is just as good as other pearl products. They highlight the structural beauty of the fingers and going for a black pearl has more modern appeal which makes it easier to wear to any place.
Backless Pearls
Backless dresses on their own have an attractive appearance-but with a quick touch of pearls in the design, it can make it appear grander than it actually is.
Cream or white colored pearls work just as good with either light or dark colored backless dresses. They emit this aura of royalty as well from the ones wearing it, making it highly likely to drop some jaws as you pass by a crowd.