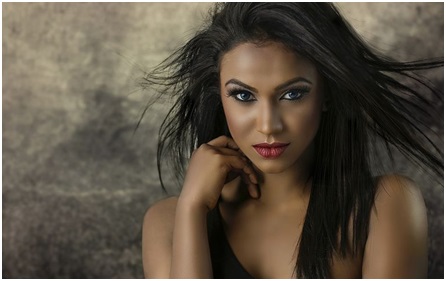 Hollywood stars glow, all the time. While your 9-hour shift shows itself precariously on your face, these stars manage to look radiant even after hours-long shooting schedules and a globet-rotting lifestyle. Hollywood celebrities have the best make-up artists and skin care experts at their disposal and thus, looking fabulous all the time becomes slightly easier.
Here are 16 Celebrity Beauty Tips & Tricks that will come handy in countering your skin care woes.
Skin care tips:
Moisturizing is important. Before you start applying makeup, make sure you have moisturized your skin well. Choosing the right product is extremely important. Get samples from different brands and use them overnight to see which cream works best for you. It is always a good idea to go for a moisturizer that has humectants, occlusives and barrier-repair compounds in it. These ingredients prevent moisture loss and skin damage in the long term.
The thin skin under your eyelids does not produce as many protective oils as other parts of your skin. Thus, under eyes is a common problem. Before you go to sleep every night, use an eye-cream to get rid of those hideous dark circles that can make even an otherwise flawless face look dull. Eye creams containing peptides-amino acids boost collagen production and thus, reduce under eye wrinkles and puffiness.
Coconut oil can be a savior. After a long tiring week, like Poppy Delevingne, cover yourself in coconut oil before taking a bath. You will be surprised to see how beautiful your skin feels. If dry skin is your main concern, olive oil can prove to be your best friend. Olive oil is a rich source of antioxidants and vitamins. No wonder so many celebrities include olive oil in their skin care routine.
Use different masks on different parts of your face. Many people have combination skin. In such a case, using a single mask on the entire face will not give you the desired results.
Makeup Tips:
Play with lip colors. To make their lips look fuller, many celebrities use more than one lip color. Use lighter shades on the edges and fill in the center part of your lips with darker shades.
Eyebrows can make or break a face. Learn to do your eyebrows. Make sure you have blended the brow pencil properly and have not made your brows too square. It is also important to focus on your eyelashes. Most celebrities consider mascara to be a lifesaver. To make your eyes look bigger and brighter after you have applied mascara, use a tweezer to separate every individual lash.
When it comes to foundation, using the right shade and formula is of utmost importance. To get a dewy finish, apply face oil and use a rounded foundation brush with synthetic hair for the application part. Finish with some translucent powder. A heavy coat can easily ruin your perfect make-up and so, use a tissue paper to apply powder. Always also use a setting spray to set your makeup. This will not only make your make-up stay longer, but it will also give you a more glowy look and dewy finish. Remove makeup before going to sleep. You can make some homemade cleansers and use them once every three days to keep your skin hydrated and glowy.
Hair and Hair Styling Tips: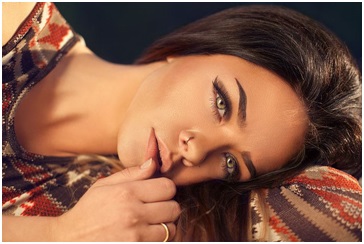 Condition your hair. Sun, dust, wind — there are so many things that are capable of damaging your hair. Hair Spa appointments are important, do not ignore them. However, if you do not have the time to go to a spa, condition your hair overnight. Apply conditioner, cover your hair with a shower cap and leave it like that until the next morning. To add instant bounce and shine to your hair, mix apple cider vinegar and warm water in equal amounts and leave the mixture on for 5 minutes. Rinse thoroughly to get rid of any rancid smell.
Always carry a hair straightener with you. They can prove to be quite handy. how they work? Twirl a section of your hair and run a straightener over it to get natural curls. To get natural waves, make small plaits and use the heat from the straightener to set the style. Similarly, you can also use your straightener to style your flicks and bangs. If you have frizzy hair, use dryer sheets. They work wonders.
Lifestyle Tips:
Hydration and sleep are more important than you think. If you want your skin to look perfect and radiant, make sure you are drinking at least 3 liters of water every day and getting 8 hours of sleep. Remember to include lots of greens in your diet and exercise every day.
Looking beautiful is a full-time job. If you want to look young and fresh, start by making small changes in your beauty routine. Hope our compilation of beauty tricks and tips will help.