Under the laws, regardless of their citizenship, every worker in Australia has the same rights. This includes being covered by the compulsory Workers Compensation Insurance. No matter if you are a foreigner that migrated to Australia to work, under the laws, you are equal to an Australian citizen. Your employer is obliged to provide you with a safe workplace and aid you if you ever experience an unfortunate workplace injury. In case you suffer an injury as a worker or deemed worker, you may be eligible to claim workers' compensation. Workers' compensation will assist you with payments to replace your income loss and cover your medical expenses as well as many other benefits mentioned below.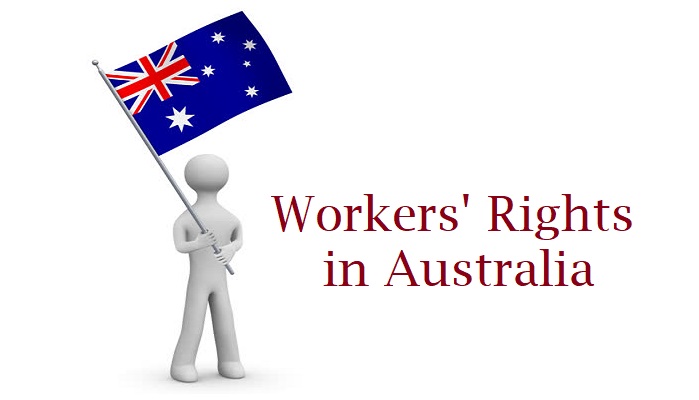 If you are physically or psychologically injured, no matter if your employer was negligent or not, you can claim compensation. The process might be mentally wearing and complex. You can always request legal aid and let a legal professional manage the process.
What are employee rights in Australia?
there are 10 minimum employment entitlements that must be provided to all workers Under the National Employment Standard. To avoid being penalized, all employers should provide their employees with the following:
Maximum weekly hours
Requests for flexible working arrangements
Parental leave
Annual leave
Personal leave, compassionate leave, unpaid domestic and family violence leave
Community service leave
Long service leave
Public holidays
Fair work information statement
Notice of termination and redundancy pay
What are the rights of an injured worker?
Every workplace in Australia is obliged to have its workers covered with compulsory Workers Compensation Insurance. If a worker suffers an injury either physically or psychologically, compensation can be claimed. Workers' compensation is based on a no-fault scheme, which means that even if your employer was not negligent, you can still make a claim. If your employer failed to take preventive measures, you can make a work injury damages claim as well.
Workers Compensation will cover you with:
Award for past and future economic loss due to injury
Medical treatment expenses
Paying dependents of the worker if the injuries lead to death
Domestic assistance
Travel expenses
Lump-sum payment
If your injuries are assessed at 15% or greater permanent impairment and if your employer was negligent, you can claim work injury damages.
Can I receive a lump sum payment?
You may be awarded lump sum compensation if your physical injuries are assessed as permanent impairment with a degree of 11% or greater. If your injury is psychological, you can claim a lump sum payment if your psychological injuries are assessed at a degree of greater than 14%.
Workers, deemed workers, casual employees, part-time and full-time employees, self-employed, work experience students, employees of labor-hire companies working under a written or verbal contract are eligible to claim workers' compensation.
Do I need a lawyer to make a worker's compensation claim?
Although hiring a lawyer is not compulsory, working one will surely be very advantageous for you. Your lawyer can manage this process and keep you away from the frustrating and complex process. Your lawyer will also handle the conversations with the insurer and the employer or if necessary, fight in the court to maximize your compensation and prevent you to get awarded less than what you can rightfully. Lawyers acting for workers' compensation clients should be approved by the Workers Compensation Independent Review Office (WIRO). If you hire a WIRO approved lawyer, your lawyer will not charge you for anything including disbursements, and will be paid by WIRO if you can successfully receive compensation.
You can always get in contact with a WIRO approved workplace injury lawyer and arrange a free case evaluation.