So you're going to start working from home, and you want to do it right. It's important to prepare for any new adventure, even if it's one that comes entirely out of the blue.
Just think of this list as your roadmap to success.
Working remotely takes more than merely sitting down at a desk inside your house. You need supplies, and the sooner you get them — the better.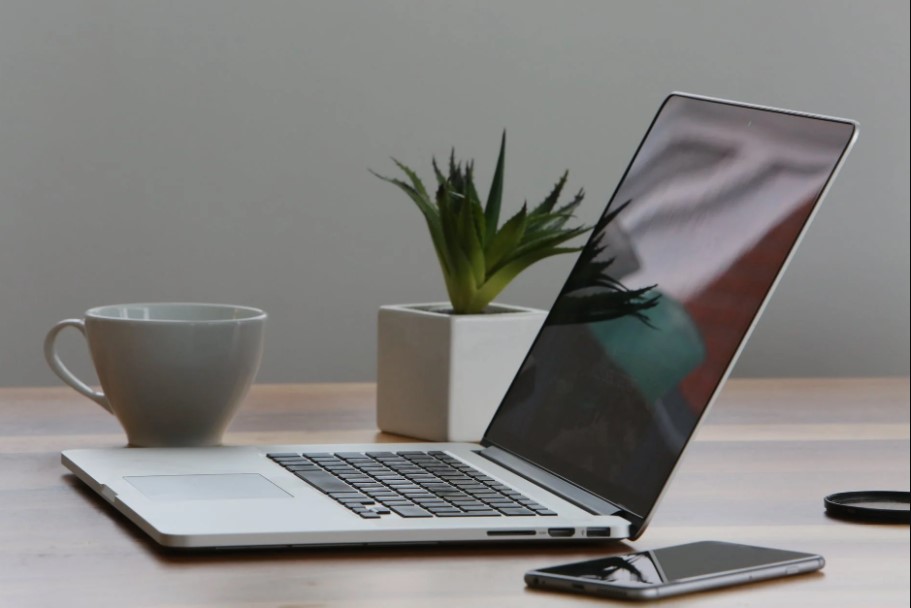 Here we'll lay out the absolute essentials for working from home to start you on your way.
1. WiFi
A quality internet connection is a must when you're working from home.
Pretty much everything you do will be online, that's just the way of the times. You need a secure connection to the internet and a reliable WiFi router so you can get your work done on time.
The last thing you want is to drop out of an important meeting because your WiFi decided to crap out on you.
2. Desk
Make a space that is 100% dedicated to your work. That way, your mind will better connect it to being at work, even when you're still in your own home.
Get a clean and simple desk where you can sit distraction-free during your work hours. And make sure it's comfortable for you to sit at! You don't want to suffer through your workdays.
You might even consider getting a desk converter to put on top of your desk that turns it into a standing desk, so you're not just sitting in a chair all day long.
If you don't have the budget or space for a desk at first, get a lap tray made specifically for your laptop and do your work from your couch.
3. Desk Chair
For the sake of your spine, invest in a nice chair for your office.
There's a good chance you'll spend long hours sitting in this chair. It's crucial that you're comfortable, so you don't spend half your time thinking about how uncomfortable you are.
You can easily bulk up any chair with seat and back pads that offer you better support.
A posture corrector may be worth looking into as well to avoid slouching while you work. Keeping your back nice and straight will prevent any issues from arising.
4. Computer
Since you'll be doing most of your job via the internet, you're going to need a good computer to get your work done.
For working at home, a laptop will do just fine.
You really can't get by without a computer, so make sure you invest in one you like. It should also be powerful enough to run any software you need for your job.
It's also a good idea to have a computer you use only for work that's separate from your personal computer.
5. Printer
Having a printer on hand is extremely useful when you're working from home.
Chances are good that you're going to need to print something out for your job at one point or another. It's a pain in the butt to outsource your printing needs, so you might as well just get one of your own.
Keep yourself stocked up on printer paper and ink, especially if you know you'll be printing things in bulk.
A paper run in the middle of the workday is doable, but it's certainly not ideal.
6. Headphones
When you communicate with other people online for work, it helps to wear headphones. They cut down on feedback and keep everything sounding nice and crisp.
Find a comfortable set of headphones with a built-in microphone. It will be your best friend during virtual meetings.
If you're easily distracted, make sure to get noise-canceling headphones to block out any outside noise. They're a lifesaver for anyone with roommates, kids, or particularly rowdy pets.
7. Desk Lamp
Proper task lighting is essential when you're concentrating on something for an extended period of time, even if it's your lit-up computer screen. It helps prevent excessive strain on your eyes.
You'll be much better off staring at your work with a desk lamp, providing more dedicated light on your workspace.
8. Planner
Now that you work from home, you are solely responsible for keeping track of everything that you need to get done.
You're probably going to want to write it all down.
A planner is a perfect place to see how your day is going to play out. You can write down deadlines, meetings, and projects.
You get to decide how detailed you want to go. Some options are simply a week at a time, and others break your day down by the hour. Choose whatever works best for you!
9. Notepad
No, not the app on your phone.
A physical notepad sitting on your desk where it's easily accessible means you always have somewhere to write things down.
Never overlook the importance of always having a place to write things down.
And on that note…
10. Pens
You're going to need pens.
You're going to need a lot of pens.
If you think you have enough pens, get another pack; because you're going to lose your pens — and need more pens.
Just get more pens.
Oh, and grab a pen cup to keep them in while you're at it.
11. Office Supplies
This covers the little things that are easy to forget you might need. They're incredibly convenient, and if you don't have them when you need them, it can derail whatever you're in the middle of.
Here are some things you should get your hands on:
A stapler and staples
Tape
Paper Clips
Highlighters
Pushpins
Sticky notes
Scissors
A hole punch.
12. Desk Organizer
Now that you have your office supplies, you need somewhere to put them.
A handy desk organizer provides storage for all the little things you don't want to lose while keeping them within arm's reach.
You can find desk organizers in so many styles, so it's an excellent opportunity for you to make your office a little more personal to your taste.
13. Water Bottle
Getting enough water during your workday is essential, even if you're working from home. Water keeps your brain energized and makes it easier for you to keep your focus on your work.
Get yourself a refillable water bottle designed to keep your water fresh and cool so you can sip from it all day long.
14. Coffee Maker
For most of us, caffeine is crucial to the workday flow.
If you don't already have a coffee maker in your home, you should really think about getting one. There's no reason you should have to go out for coffee just to come back home and work.
Besides, it'll save you some money in the long run!
15. Little Touches
While these things aren't technically necessary to work from home, some people may consider them essential to their workday. Keeping yourself happy and comfortable will undoubtedly reflect in your work.
So light your favorite scented candle in your office. Display some potted plants for a fresh element. And hang that motivational poster on your wall.
No one says your at-home office has to be boring!
In Conclusion
Whether it's your choice to work from home or circumstances mean you have to, there's no reason you shouldn't make it as easy for yourself as possible.
You've got this!
With your office fitted with these essentials, you will be in the best position to make the most of your new workspace. You'll see how amazing it is to work from home when you have exactly what you need to do it right.
Author Bio:
Aaron Hunt is the Property Manager for The Urban, a student housing community near Ohio State University.