Natural lawns have always been a classic and popular option for homeowners. With everyone getting conscious of maintaining a healthy lifestyle, why not add a lawn that is a great source of fresh air? According to research, walking barefoot on grass helps reduce your anxiety as well. As a professional lawn installer, we are here to help you achieve the next best stress-free zone in your house. Having a lawn is also a great eco-friendly option to help replenish groundwater and reduce the erosion of soil. You can use your lawn in a multitude of ways, for entertaining, planning family picnics, and even growing your own vegetable garden.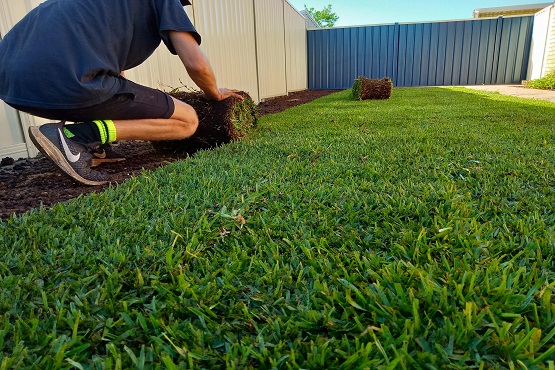 Why an expert's opinion is important?
While there are many DIY options that you can refer to, we believe an expert's opinion and skill will benefit you greatly. Not only do they come with experience but also a large number of advantages that can help reduce your confusion but also manage the aftercare for your lawn.
An expert has access to industry knowledge and advanced tools
The setup of your yard won't be either the first or the last job that lawn installers take on. You will be able to get a pristine lawn installed on your home flawlessly thanks to the knowledge and expertise of expert lawn installers. Their familiarity with property landscaping, irrigation systems, and gardening designs ensures they can do the task to the highest quality. Installers with extensive industry understanding are better able to provide reliable guidance. They can provide suggestions based on your interests and lifestyle preferences. Equipped with expert knowledge, they are better suited to help you determine what will work best both for you and your home. Additionally, they have the tools and equipment required to set up your lawn efficiently and effectively.
They can help with the maintenance your lawn
The best method to guarantee that your lawn will be correctly planned and installed is to hire a specialist who is licensed and insured. To make sure your lawn is not lumpy and bald in certain places or develops dry patches, it is also vital to have an expert do periodic maintenance inspections. Not only do they provide you with installation services, but most experts also give you deals on lawn maintenance once the lawn has been installed. This will ensure that your garden gets nutrients regularly so you do not have to worry about maintaining it in the future and can enjoy your manicured lawns in peace.
Install your lawn with ease
It may take longer than you think to install your lawn on your own. The installation will be completed much more quickly if done by quick lawn specialists, and you won't have to live with a shabby, unfinished lawn for very long. You can also install hosing systems and automatic irrigation systems that employ timers to effectively distribute water at the chosen time and rate. A professional lawn installer is well aware of what fertilizers to use when and how often you should be adding the same to your lawn. With their guidance, you will not have to worry on these small detail and can sit back and rake in all compliments that you get for you amazing lawn.
Increase the lifespan of your plants
Many people desire a drainage system that will make it easy for them to take care of their flowers and vegetation. An expert will understand your requirements as well as thoroughly inspect your terrain, before suggesting a how to plan your lawn that will meet all your needs. They can guide you on where to set up your drainage systems and where to place your plants and flowers. Professionals understand that retaining the right quantity of moisture even during the driest seasons helps soil enrich the plants with essential nutrients, which are necessary for the growth of attractive, healthy plants and flowers.
Professionals help you select which grass is best for your turf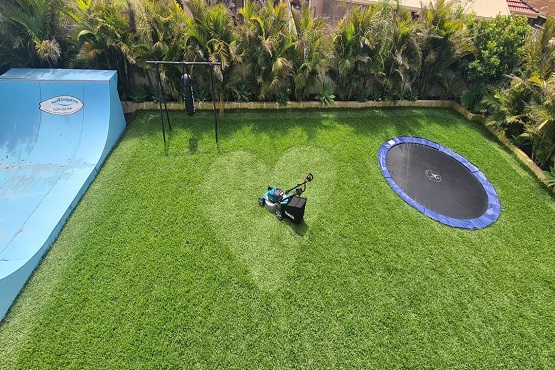 Most homeowners may not be aware that of what type of grass will suit their location. While the materials used to make artificial turf are highly durable and can withstand heavy foot activity for many years with very little care other than the occasional hose-down and fluff-up. It is also crucial that one select a product with properties that will allow it to tolerate the climate where you are. There are several grass varieties that not only grow on their own but are also non-invasive, like zoysia grass. Talk to a garden expert about different grass varieties that may survive with minimal care and attention if you don't have a lot of time and money on lawn maintenance.
The final look you want to achieve
Of course, you want gorgeous, lush artificial grass. a lawn that will appeal to your sense of aesthetics. There are several shades of high-quality artificial grass that closely resemble natural grass. But an expert will be able to guide you on choosing a colour that closely mimics the local grass species. If you buy grass that all green, it will stand out and take people's attention away from your house and yard. You should opt for artificial grass that in shades of green, such olive, deeper, and mixed lime greens. With an expert you are assured that they will direct you to options that will suit your house and locality so that the end result is not fake looking and will be the most natural.