Perhaps you have already felt frustrated about having to constantly clean and maintain your contact lenses. Besides, suppose you use lenses that are for extended wear. In that case, you increase the chance of getting eye infections since bacteria can still accumulate on your lenses even if you thought you have thoroughly cleaned them already. Now, there's a difference between your daily regular contact lenses and daily disposable contact lenses. Daily regular lenses mean that you only have one pair of contacts, and that's what you use every day, and you have to clean them. When you say daily disposable contact lenses, like Dailies contact lenses, you only use one pair for a day, meaning you can already dispose of them after one use. So, do you still want to own a pair of regular contact lenses and have them cleaned every day, or do you now want to buy disposable lenses instead?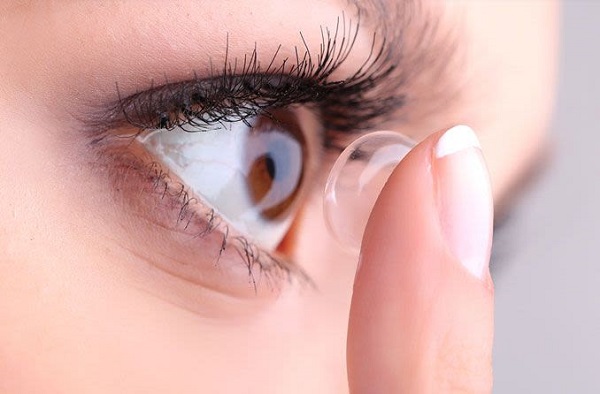 Reasons why you should switch to daily disposable contact lenses
They are better for the health of your eyes
Using contact lenses used for extended wear usually gets more and more uncomfortable as you continuously use them. Discomfort is not the only problem that comes with it but other eye health issues as well. Sometimes, the proteins, lipids, and calcium present in your eyes accumulate, and their deposits accumulate on your reusable lens. Consequently, it leads to infection. Using reusable contact lenses increases the risk of getting airborne allergens that can stay on the lenses' surface even if you thought you have thoroughly cleaned them already. In short, disposable contact lenses are better if you want to maintain better health for your eyes. You are ensured that you use new and clean contact lenses every day.
They decrease the risk of getting an eye infection
As mentioned, the continuous use of reusable contact lenses can lead to the accumulation of harmful bacteria and airborne allergens, which are not good for your eye health, especially if you don't sterilize your lenses well. Admit it, sometimes you forget or get too lazy to clean your contact lenses every day. Sometimes, you skip a day or two to sterilize them. It's normal to feel lazy, but it's a bad habit that you try to get rid of. You are encouraging the bacteria and allergens to build-up on your lenses and affect your eyes. And the worst case that could happen to your eyes is blindness. You wouldn't want that to happen. So, try switching to disposable lenses since they are always new and sterile.
They are more cost-efficient and more convenient
You might ask, aren't reusable lenses less expensive because you don't have to buy a new pair each day? Well, you're not entirely wrong, but brands like Dailies contact lenses are already offering the best price for their products. Silicone hydrogel is often used as the material for the safest and most efficient disposable lenses. Oxygen has more passage to get to your cornea to avoid dryness. Disposable lenses are more cost-efficient because you don't have to spend on other products, like contact solutions. They are very convenient because you don't have to spend minutes each day sterilizing your lenses. You don't have to worry if you lose a piece or if you accidentally tear them apart; use the new one!
Conclusion
If you still think of wearing reusable contact lenses, then think again. Many advantages await you if you try to make the switch to disposable lenses. Who knows, maybe you'll instantly love it. Disposable lenses are better for your eye health, decrease infection risk, and be more cost-efficient and more convenient.