With more than half of men expressing dissatisfaction with the size or general appearance of their penis, more are looking into their options for augmentation. Surgical procedures have been considered to be safe for many years. However, not all men feel comfortable with the idea of a surgical procedure to help them attain cosmetic results.
Non-surgical male augmentation is possible through the use of dermal fillers. These same fillers have been safely used for many years to plump up cheeks and lips. The results are almost instant and there is little to no recovery needed after the procedure. The results can also last for up to three years, which is something that every patient can appreciate.
But what can be expected after the procedure? The treatment itself is considered to be pain free, but many men worry about performance and other issues causing mental and emotional pain after any sort of procedure involving their most intimate of areas.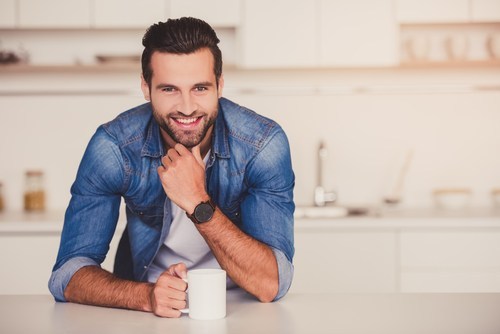 How long will I need to recover before returning to sexual activity?
It is suggested that men abstain from sexual activity for a minimum of three days after the procedure. This is to ensure that the tiny injection points are allowed to completely heal, which will go a long way towards ensuring that the risks of infection are minimized.
Will I still retain normal functionality?
The men who have undergone treatment at a CALIBRE Clinic locations and other clinics have reported no changes in functionality. They still experience the same sensations, achieve erection with no issues and are able to orgasm without concern.
Will I feel normal after the procedure?
It can be cause for concern when dermal fillers are injected into the most sensitive parts of a man's body. How will it feel after? How will it look? There have been no reports of feeling any different after the procedure has been completed. When the penis is erect, men do not notice any substantial differences in the way that their penis feels.
Everything should look, feel and function just like it did prior to the treatment.
Will I get odd lumps or bumps?
The CALIBRE technique has been carefully refined for several years. This means that a skilled doctor will ensure that the technique used products consistently evenly and smoothly distributed filler along the penis. There should be no visible lumps or bumps after the procedure. Results can vary, based upon each individual. If any lumps or asymmetry issues are noticed, it's important to return to the clinic so that your doctor can assess the concerns.
How much aftercare is needed?
Despite the sensitivity of the area being treated, there is little to no aftercare needed following the procedure. Men are advised to abstain from sexual activity for several days. The treated area should be kept clean and free from too much constriction.
The procedure itself is pain free and the recovery period should bring nothing more than some very minor discomfort if at all. This discomfort can typically be treated with over the counter pain relievers.
While the procedure is non-surgical, it's important to note that this is a medical procedure. As such, it should only be done in a medical setting. Only a doctor that has been trained and certified in the CALIBRE technique should be allowed to perform the procedure.