Let's face it, being flat broke is just plain awful. You have no money to do anything fun. You can barely afford food. You might even be finding yourself rearranging things just to make sure you have enough money in your bank account to pay your rent. Every day feels like a struggle and you can't stop worrying about money. Here are 7 ways to come up with money when you're broke.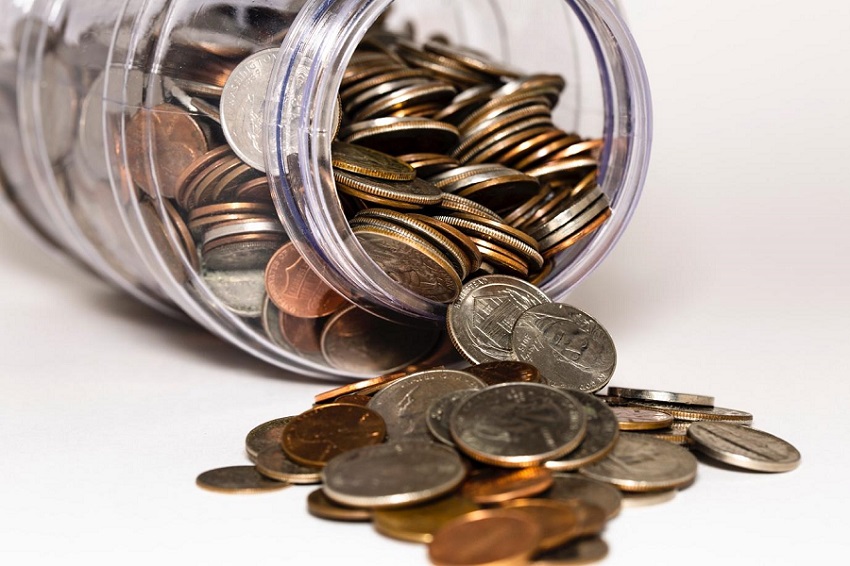 Get Rid of Your Old Stuff
One of the first things you can do to make some money when you're broke is to take a look around your home. There's a good chance that there's some things that you don't use anymore. Perhaps you have some clothes you don't wear anymore or that don't fit. Maybe there's some DVDs that have been sitting on your entertainment center for you can't even remember anymore. Or maybe you've got books you don't read. You could host a yard sale. You can also post things for sale on online marketplaces such as Facebook marketplace, letgo, and more.
Pick Up an Odd Job
There are plenty of people who need to have odd jobs done that they just don't want to do. They might need their yard raked, their garage cleaned, or some stuff moved. What's more, they're willing to pay others to do it for them. There's a "gigs" section on Craig's List. You can also find odd jobs to do on TaskRabbit and Fiverr. Jobs of Fiverr don't typically pay very much, but they can quickly add up if you do enough of them.
Borrow Some Money
Not many people really like going to others, even trusted friends or family members, when they need money. If you're in a bind, though, it might be your best option. You can also write up and sign an agreement to pay them back. You can find more ideas when you need money today at Loan Buddy.
Drive for Uber or Lyft
Uber and Lyft are the new taxi services. People use their own cars to shuttle people around where they need to go, whether it's a ride to work or a ride home from the bar. There are some requirements, such as you need to be 21 or older, you need a clean driving record, and you have to have been driving for at least 3 years. Your car also has to be within a certain age range. Other than that, you can drive whenever you want. If you're not comfortable driving people in your car, you can also sign up to do Uber Eats and deliver food.
Play with Animals
If you like animals, why not get paid to spend some time with them? There are apps available that can help you to get pet-sitting jobs. These apps, however, may take some of what you earn. If you'd rather not deal with this, you can set up a pet-sitter profile on Care.com, advertise yourself on a community page on Facebook, or even talk to your family and friends.
Sell Unused Gift Cards
Do you have gift cards for places that you never shop or eat at? If so, why keep them around? Instead, sell them. There are plenty of sites, such as Raise and CardCash.com, that will take them off of your hands. Raise lets you set your own price, but it may take some time to get someone to buy. CardCash, on the other hand, gives you a certain percentage of the card's value.
Try a Rebate App
If you have to shop, why not get some money back for the things you buy? Ibotta is a rebate app that offers numerous deals on groceries and other goods that give you a certain amount of cash back for stuffs you would buy anyway. You just need to do is upload your receipts. If the app doesn't immediately detect the item on your receipt, you can click on the item and scan the barcode. You may sometimes only get a dollar here or a couple of dollars there, but it adds up over time.
Being broke is anything but fun, but it doesn't have to be this way. With a little bit of extra effort, you can help to put some extra cash in your pocket, which can help to alleviate your financial stress.