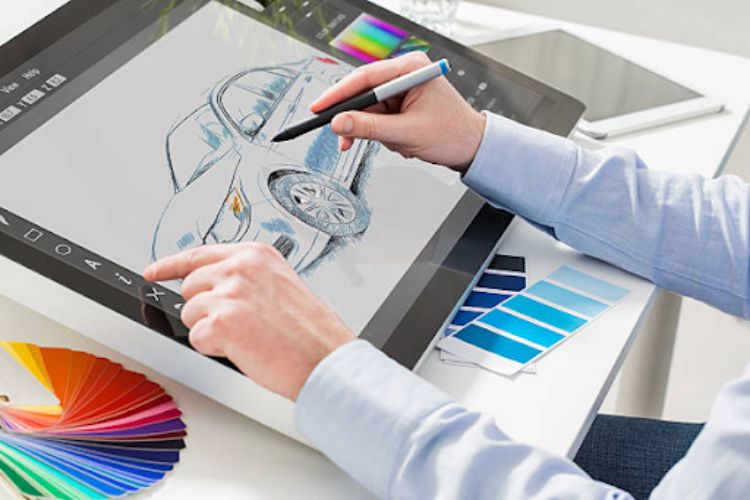 When it comes to Great Ideas, they need to be designed and developed, and then only they can become a reality. For Products, it is all the more important. Creating a product is very important, as the process will ensure that the product is robust and user-friendly. So, it is essential to invest significantly in Product Design before you start developing it. It is at this point that a product design company comes into play.
A good team for product design has to be well-equipped with all the creative and engineering skills so that they can convert the ideas into reality.
Why is Product Design Important?
Product design is the process where you present the product's features and its advantages to the customer. It is the process of identifying the business opportunities, identifying the problem, and subsequently designing a proper solution that resolves these problems—verifying and authenticating the solution with the actual user requirements.
From a marketing perspective, if you have a better product design, your product will be preferred over your competition in the market. In addition, a good product design attracts many people from all sectors.
Product design is essential to building the Brand for the Company. This will distinguish the product and also the Company from its competitors. A Brand gives a better recognition to a product and its Company, creating the scope to expand the business and prosper.
The following are some of the well-known product design service providers.
Pentadesk Technologies-Pentadesk Technologies is one of the leading product Design Company and engineering product design solution and development services companies. They have this approach to balancing functionality, aesthetics, and creativity. To ensure that a product is market-ready, engineers at Pentadesk Technologies conduct in-depth and comprehensive market and consumer analysis and provide a functional market solution.
Aplana
Aplana has been serving its clients for the last 20 years. They are one of the few first companies to have transferred their client's business to the cloud. With more than 500 design and development professionals, they have a worldwide clientele, including the UK, the USA and Germany. In addition, they have offices in the UK, the USA, Germany, Ukraine, Russia, and Belarus.
Wandr studio
Headquartered in Los Angeles, USA, Wandr studio is a young product strategy and design company. They have a compact team of highly professional and expert product designers from all over the world. Interestingly, the Company claims that its employees can speak 20 different languages. Their Service portfolio is quite broad, and 60% of their clients come from big enterprises.
UX studio
UX studio is an award-winning European product design company that works with companies worldwide. They specialize in enterprise product management, strategic thinking, and agile transformation, striving to be more than a design agency. They have a dedicated team of research experts and designers who conceptualize the best solution for the clients. They have worked with some big brands like HBO, Google, and Netflix, among many others.
Think
Think is a privately held design firm based in Greater Philadelphia. They have a team of over 105employees spread over three offices in the USA. Their service portfolio includes JPMorgan Chase & Co, Johnson and Johnson, Transamerica, and Bayada Home Healthcare.
Conclusion
You must have a clear idea of product design, how a good product design can boost your product over your competitors, and how a product design company can help you attain that goal.