While many entrepreneurs are interested in starting their own businesses, others recognize the value in owning and operating their own franchise instead. Running a franchise comes with many benefits, including branding and marketing opportunities that require little effort on your part and the ability to work within a tried-and-true infrastructure with a proven record of success. If you're new to the idea of a franchise, the process can seem daunting and foreign. That being said, it's really not too complicated once you understand the mechanics of it. Here's a brief overview of the basics of buying your own franchise.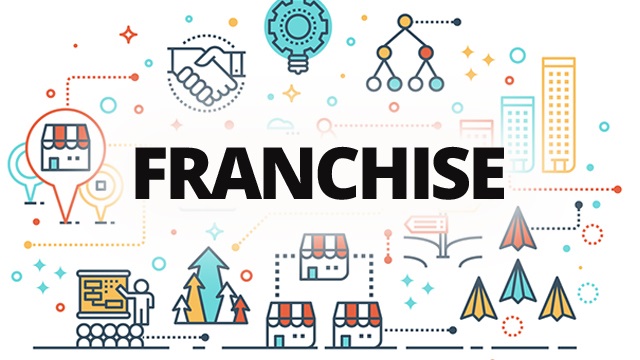 It helps to first define what a franchise is, so you fully understand the franchisor and franchisee relationship. Franchising opportunities let you tap into an existing business and its model in order to live your dream of running your own company without the headaches associated with launching a startup. Having an established brand and infrastructure can go a long way in ensuring you only need to focus on the day-to-day operations of your new company, rather than trying to secure investors, conduct market research, and perform dozens of other tasks involved in running a completely new business. That being said, there are some startup costs associated with running your own franchise.
Franchise fees are not small sums of money; however, by the standards of opening your own business from scratch, they are far less expensive than anything you'd experience at the beginning of your own company's life. Franchise fees typically range from $20,000 to $60,000, and most of these costs are dependent on the specific franchise that you choose. Many times, the franchise fee is similar to a licensing fee which grants you the authority to use the name of the business and helps you find a location for your new business. You may also get specific training as part of your franchise fee, so you know how to execute your business according to the brand's standards.
Beyond the franchise fee, you'll also want to make sure you budget for legal counsel to review your franchise documents and money to help cover the expenses your business will incur each month. You need to be sure you aren't solely relying on the profits from your business in order to operate, especially at the onset of your new endeavor. While each business is different, it's a good idea to have at least the first few months of expenses budgeted while you learn the ropes and get on your feet. You'll also need to have money budgeted to cover the costs of equipment and other construction associated with building out your location and outfitting it to be the franchise of your choice. From exterior signage to interior furniture and other important fixtures, the price of a build out ultimately is determined by the franchise you select. A franchisor will provide you with an estimate when they approve the location you've selected, since some commercial retail already has some of this equipment.
Once you've secured a small business loan or personally funded your franchise costs, you can get to work constructing your business and hiring the right team members to bring your dream to fruition. It's a good idea to keep your franchise attorney on retainer as you start your business, so that you have someone in your corner to keep you on track and following your franchise agreement as you start to do business. Thanks to their help, your intuition, and the training provided to you by your franchisor, you'll be well on your way to running your own business and living a life with a fulfilling career. Franchises keep the American dream alive, so that anyone can work for themselves and still succeed.