Whether you are a startup or an established business owner, digital marketing is an integral part of any company's marketing strategy.
Most companies rely on digital marketing campaigns to improve their brand awareness, visibility, and sales through their online portals. According to the CEO of Owner Media GroupChris Brogan, the key to successful digital marketing is building a strong reputation and engaging with your customers in a two-way conversation: "Marketers need to build digital relationships and reputation before closing a sale." The traditional one-way advertising approach no longer works anymore. Instead, you need to engage your customers in conversation to convert them.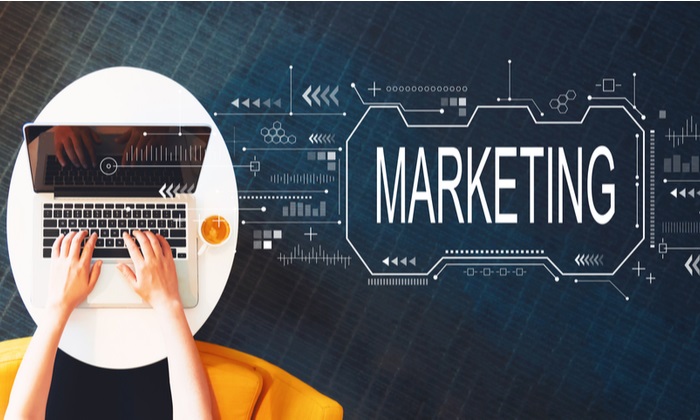 The good news is that learning digital marketing skills can be done at home. In this article, we'll discuss some of the best steps and stages that can help you get started.
1- Study
You're probably exploring a lot of different digital marketing principles, SEO, content marketing, social media, email marketing, etc… And deciding what really matters to you and your business is essential to make a start.
You can get started by reading free guides and courses online to learn the ins and outs of digital marketing.
2- Practice
The best way to learn is to implement what you've learned in practice. This method works by creating test campaigns, monitoring the results, and learning from your mistakes.
You'll learn from your mistakes and you'll be able to avoid making the same ones in the future. Having your own projects and working with low-cost clients at the beginning can allow you to focus on what's most important to you.
3- Get certified and qualified
Now that you have the study materials, take the necessary certificates and credentials to test your knowledge and become a qualified digital marketer with a diverse set of skills.
4- Start your own digital blog
Blogging can be a great way to promote yourself. It can also help you improve and demonstrate what you've learned, establish new connections and network with other individuals who are also interested in this topic.
There are a variety of aspects to digital marketing that can be covered in blogs. For instance, if you're interested in social media marketing, then blogging about how to implement it can be very useful.
5- Keep learning and improving
Digital marketing is constantly evolving and requires practitioners to be constantly looking for new ways to improve themselves.
Learning is a constant cycle in digital marketing. It is part of a rollercoaster ride that digital marketers are on. Just as you learn one skill, one Google update may cause you to start all over again.
The importance of learning is more prevalent than ever before, so make sure you constantly keep up with the latest news and trends in digital marketing. Doing so involves following various blogs and videos, as well as keeping up with news articles and updates.
6- Authority
You've worked with tons of people in your space, so it's time to start becoming an authority figure in your field by speaking at conferences, writing tons of content, branding yourself through social media, shooting various videos that help your audience and acquiring various types of backlinks.