Planning school events can be a stressful process. You want to create an event that is successful and enjoyable for everyone involved, but you also need to stick to a budget, find the right venue and make plans in case something goes wrong. If you're part of a school event planning process, we've put together a checklist to help make things easier for you. From goal setting to establishing a budget and planning the right activities, the points below cover some of the most essential steps every school event should include.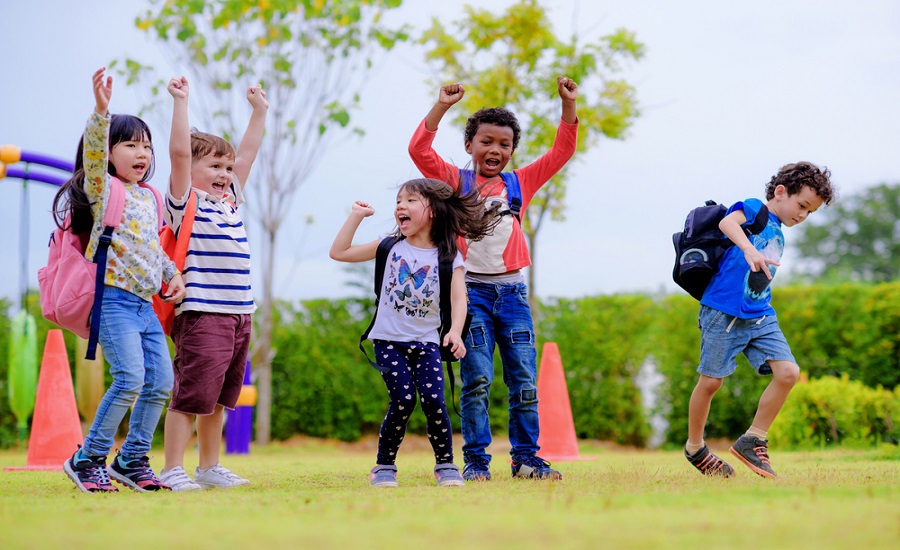 1.  Know Your Why
Before you start making decisions about where and when, you need to consider why you're holding the event. What are your aims and objectives? When you know why you are holding the event, it will help you make clearer decisions down the track. Consider what your event should achieve, what you want the attendees to get out of it and what you want the school to gain from it. Whether you're planning an end of term function, a P&C fundraiser or reward day for the students, make sure you set goals for the event before you dive deeper into the planning.
2.  Establish Your Budget
Most of us could easily plan a fantastic event if we could spend as much money as we wanted. In reality, events need to stick to a budget. That's why it's important to consider your budget and how much money should go to each element of the event at the start of your planning process. If you know why you're holding the event, you'll be able to determine what elements should have a larger portion of the budget and what elements you can cut back on or find cheaper alternatives for.
3.  Target Your Audience
To pull off a successful event, you need to know who you're targeting. Ask yourself who is the event for? How will you attract them to the event and how will you keep them happy once there? Think about organising separate activities and attractions which will appeal to students, parents and teachers. If you're planning a fundraising event or annual school event, happy attendees are more likely to come again next year and spend more money on your stalls.
For school events such as fetes, carnivals and reward days, some popular activities that appeal to the children include bouncy castles, obstacle courses and water slides. School Event Hire of these inflatable amusements can be a stress-free option to keep students happy and allow you to create a memorable event. Let students test their skills and burn off energy with soccer huts, obstacle courses and bouncy castles. Perth summer school events always do well with inflatable water slides and the infamous dunk tanks.
For bouncy castle hire in Perth, get in touch with the team at Monsterball Amusements. With years of experience being involved in school events, we are able to offer you a wide range of inflatable activities which students, teachers and parents alike will love.
4.  Time it Right
Your event should take place on the ideal date and at an appropriate time to ensure the event's success. Check that it won't clash with any state or local events, school holidays or competing events which might reduce the turn out. If you will be hosting an outdoor event, select a date which is likely to provide good weather. For primary school events, choose a time that will suit children and young families, and if you won't be serving food at the event, avoid hosting it over meal times.
5.  Choose the Ideal Location
The ideal location for your event will depend on how many people will be coming, the time of the year, your budget and the type of activities you'll be having. Whether you'll need to book another venue or are planning on hosting on school grounds, ensure there is adequate accessibility for people with disability and toilet facilities for the attendees to use. Will you need power for sound systems or activities such as bouncy castles? If you are planning an event that will require bouncy castles in Perth, you will also need adequate space to set up: open grassy spaces are ideal.
6.  Delegate Responsibilities
The most successful events always come to life thanks to a team of hardworking people. Whether you're leading the event planning or part of a larger team, make sure no one is left to carry too many responsibilities on their own shoulders. Instead, responsibilities should be delegated to a number of different people. This includes tasks that need to be done leading up to the event as well as tasks that need to be done during the event. Everyone involved should have a clear idea of their responsibilities so that nothing is left undone.
7.  Plan For Risks
An important step for any event is planning for when things go wrong. Take time to consider the risks of your event such as bad weather, schedule mishaps and health and safety. Then consider ways you can minimise the risks and put alternative plans in place incase your original plans can't go ahead. Planning for risks will not only help you pull off a successful event where everyone stays happy and safe, but it will also make things less stressful for you. Now that you have thought through what could go wrong, you can breathe easy knowing that you'll be calm and in control if it does.
8.  Promote Your Event
Now that you've planned an amazing school event, how will you get people to attend? From sending out emails and newsletters to putting up posters and making announcements in assemblies, there are many ways to make your event known. The key is to figure out what will be the most effective method based on your target audience. Try a combination of reaching out to students and parents in written and verbal ways. Consider setting up a ticket or RSVP system to stay on top of numbers.
Now that all the hard work has been done, sit back and enjoy the amazing school event you have helped bring to life!