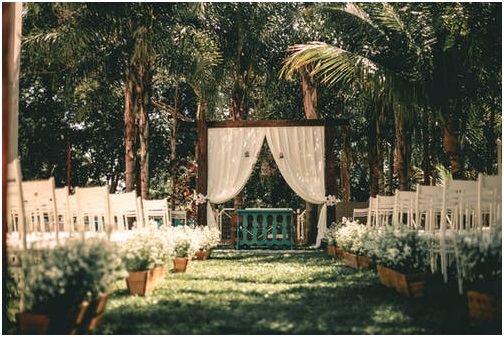 Planning the wedding of your dreams can either be very exciting or one of the most stressful things of your life. The only way to curtail stress and maximize fun is to organize and plan your wedding effectively.
You might want an elaborate affair or a secluded wedding. Then there's the dress and budget, and everything! Planning a wedding might give you jitters but making your dream wedding come true is a Big task.
Whether you have a long or a short guest list, you can turn your dreams into reality only if you start planning early for it – organizing and managing is the gist of dream weddings. Here are 5 tips to plan a marvelous dream wedding.
Start Organizing Beforehand
When it comes to planning a wedding, there are many scanty details. In case you are not organized, your long to-do-list would become chaotic. So, you need to create a system for organizing all the orders, receipts, bills and all other information — everything has to be tracked properly. This would help you measure your progress with all the wedding preps and determine what things are done and which ones are left.
The most crucial thing here would be your wedding dress. You need to start looking for the dress months before – great designers are always pre-booked. For that, you might need to make several trips to various designers before you select your dream dress.
Being organized doesn't just make things smooth but also relieves the anxiety and stress which is associated with planning your own wedding. Visit here…
Decide Your Budget
This avoids hindrance in any decision that would take place in the future. You have to be clear about the budget allocated for your wedding — whether it be selecting flowers, dress, décor or even the venue. You need to identify very clearly on what you can afford and what is out of your reach.
When you'll have a certain budget in mind, you would know which dress to buy or which venue to select. What if your heart sets on a dress that your budget can't accommodate? It would just make things difficult and ruin your mood, just before the wedding.
So, whenever planning a wedding, remember to set aside a budget and stick with it. Because when you are aware of your own do's and don'ts it would become very easy to track your spending pattern.
Pick a Venue for The Wedding
Once you have decided on your budget, you can move on with selecting the theme of your wedding which would give you more appropriate options for the venues.
Firstly, determine what kind of ceremony you want to have and where would you like to have it. If you're planning for a destination wedding, you may look for affordable wedding venue in Singapore or Italy or The Caribbean.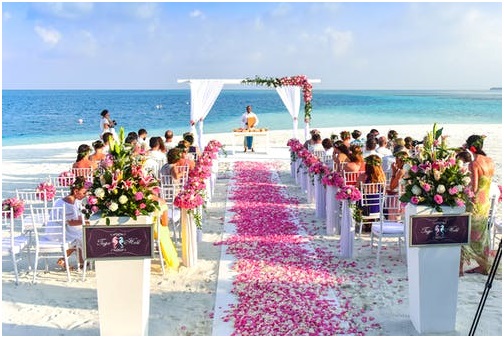 No matter what venue you have in mind, you'll have to book that place a year in advance or sometimes even before, especially if you've your wedding planned in the peak season.
If you see around the internet, you can find various dream venues under your budget. Since, it's your special day, you've the right to select a unique location to make the day as memorable as possible.
Besides the venue, your budget would determine the number of guests you can invite. If you just by chance, select a venue over your budget – you can modify the size of your guest list to avoid overspending.  So, you need to make your guest list beforehand too!
Hire the Vendors
You can't manage your wedding single-handed. You will need variety of services for your wedding, which obviously a single person can't perform.
You need to look for one of the most exclusive photographers that is available in the region for a romantic photo shoot. For this, you'll need to conduct a detailed research and decide the theme of the shoot. A wedding is incomplete without good pictures.
Look through all wedding photography tips http://fixthephoto.com/wedding-photography-tips.html about recommended destinations, poses, and creative ideas to get a wonderful wedding photo album.
You'll need to get a florist – your venue looks mesmerizing with flower decor. You'll also need a musician or DJ to light up the evening with some happening music. No, it doesn't end here — you would also need services of a confectioner to bake your wedding cake that should look nothing less than perfect!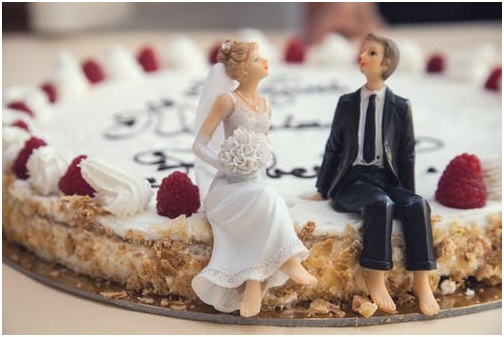 All these vendors are equally important for a successful dream wedding. The best vendors have their calendars filled up very quickly around 10-12 months before, so if you want some of the best vendors then start contacting them now.
Set Your Beauty Regime
If you're the bride or groom to-be, you also need to prepare yourself. We're assuming you've finalized your wedding dress till now, so start looking for perfect hair and makeup ideas to complete your look.
Good makeup artists are fully booked throughout the year – you would have to get yourself appointments. Also, you'll need to search for the most reliable makeup artists that are nearby your wedding location.
This isn't all! The couple should also have a picture-perfect smile, for which they need to get themselves booked with a dentist. There are many treatments available that can help you making your wedding day perfect with a bright smile.
If a couple thinks they need to shed some weight, then enroll yourself in a fitness class, so that you're in a perfect shape at your wedding day. Remember, you need to fit into your dream wedding dress.
Planning your dream wedding can be very exhausting — there so many things happening altogether which add to stress. Preparing and planning everything in advance can help you avoid any stressful situations. You also need to stay on budget, so that you can have an amazing honeymoon ahead. By following these tips, you'll be able to manage everything properly.
Amidst all the preparations, don't forget to enjoy your wedding day!