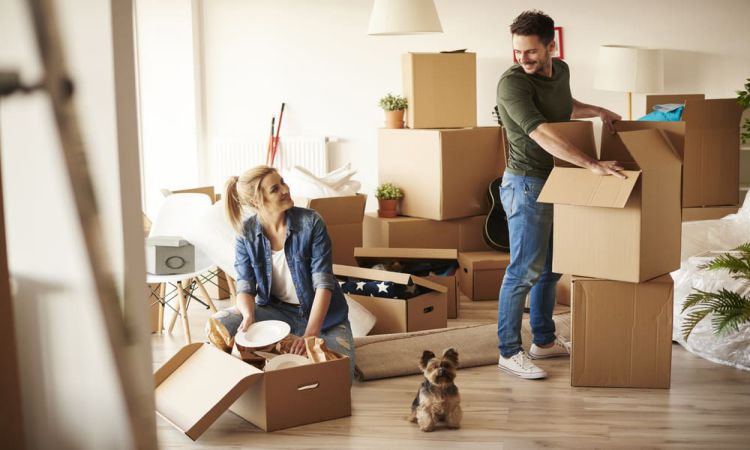 Moving house is one of the most stressful events in life, filling even the most organized person with trepidation at the sheer scale of the process. Regardless of how many belongings you have to pack though, there are ways to reduce the amount of time and stress spent packing your things in preparation for the removal van's arrival. Just follow the tips we've compiled to find out how to pack up a house on a weekend – virtually stress-free.
1. Don't Panic!
While your first instinct may be to panic (which makes complete sense, given the task ahead!), this is counterproductive: it prevents you from thinking logically and can succeed in slowing you down. Instead, discuss any worries with your partner, family, or friends, and remember that, no matter what, everything will end up packed and moved in the end.
2. Plan, Prep, Purge
First things first, you need to construct a loose plan for approaching the packing process. Which room are you going to start with? Which items need packing first, and which need to be packed last? Have you got enough boxes and packing materials? Which rooms will you aim to finish on Saturday, and which ones will be left for Sunday?
Once you've ensured you have all the correct packing materials required, it's time to start setting up boxes and black bin bags in each room, alongside any other essential materials.
Your next step is to purge – and we mean purge. This is what the black bin bags in each room are for. Not used or seen that item for six months or more? Bin it. Broken and currently unfixable? Bin it. This is no time for sentimentality, it will simply slow you down.
If you have items you can live without for a while, put them in a self-storage unit. It makes it easier if you are moving into temporary housing for a while, or you are downsizing. You can then sort through everything later, which is less stressful.
3. One Room at a Time
The 'one room at a time' approach ensures that you completely clear an entire room before moving on, making it far more efficient. It would be prudent perhaps to begin in the kitchen, due to the volume of breakable items, using either packing paper, blankets, bedding, and/or other soft furnishings to protect the items. In the other rooms in the house, always start with the pictures on the walls and ornaments.
4. Leave Drawers Full
This may seem lazy at first, but it's actually a really savvy and handy time-saving tip – particularly if you have drawers full of bits and bobs. Wrapping clingfilm around the outside of the drawer prevents the loss of any items inside and is easy to remove later, speeding up packing exponentially.
With these tips to help get you started, you're sure to have a smooth packing process that's completed over the space of a weekend. A final tip to make the process even faster is to purchase some Danish moving boxes, as they are durable and don't require fiddly packing tape to secure them.