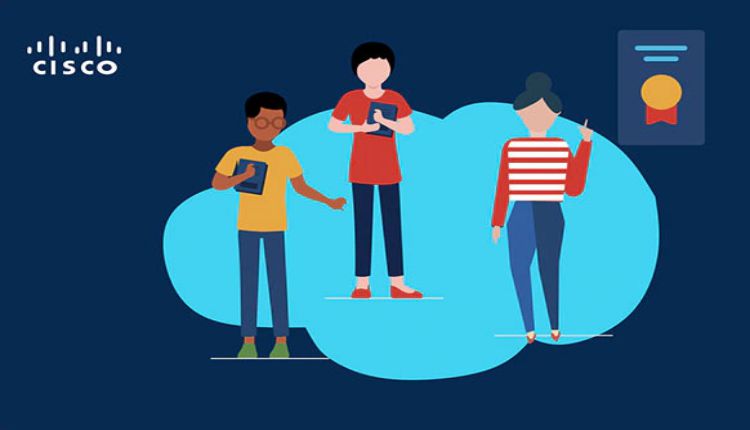 Cisco certification is launched by Cisco, a famous manufacturer in the network field. It is an international authoritative certification in the field of the Internet. Cisco certification includes CCNA certification, CCDA certification, CCNP certification, CCDP certification, CCSP certification, CCIP certification, CCVP certification and CCIE certification (also for routing and switching; voice; storage network; security; telecom operators) and other different levels, different contents and different directions of certifications.
Generally, the Cisco certification test we usually talk about refers to the certification of CCNA, CCNP, and CCIE. As we mentioned earlier, the CCNA exam and CCNP examination only include pure theoretical examinations, so the difficulty is low, with not high social recognition as well. We recommend that students with spare capacity must obtain the expert level certification of CCIE in order to really improve their ability and salary. However, the CCIE examination is difficult and it is difficult to pass self-study alone. Therefore, it is necessary to choose reliable training institutions. However, there are many and miscellaneous training institutions in the market and a wide range of advertisements. How to choose?
SPOTO has 17 years of training experience and has a unique IT Internet technology talent training system. Its business covers six continents and a total of 152 countries. It is a truly global Internet technology talent training and education institution.
As of March 2020, the number of SPOTO students has exceeded 400,000 and is still growing rapidly. Over the past 17 years, SPOTO's unique IT technology talent training system has transported more than 400,000 IT talents to 152 countries and regions on six continents around the world. For three consecutive years, it has won the annual official certification body of Tencent classroom, won the "Most Popular Award" of the golden classroom in 2019, stood out from 60,000 institutions, and won the strict selection course certification of Tencent classroom.
According to the situation of Cisco candidates, SPOTO has designed the most professional and systematic courses and learning plans, and senior headteachers and teaching assistants track the learning progress of students in the whole process. You can get twice the result with half the effort and get the certificate quickly through the personal lectures and explanations of industry leaders and elites. It is different from other institutions that only rely on video teaching and students' listening. Students can only obtain theoretical knowledge, not targeted through simple lectures, and students memorize unilaterally through cramming teaching, which means that the effect is not good enough. However, SPOTO provides all-around, customized, and professional training and services.
You will never regret choosing SPOTO! More course discounts, come and consult.
Welfare time, free audition places for CCNA, CCNP, and CCIE courses ~ ~ seize immediately.