According to the stats, there are 2.71 billion smartphone users with almost 10 billion mobile devices currently in use. Thus, it is quite clear that the mobile technology embedded with latest apps and internet availability is a leading-edge development for several industries. The latest technology also concerns better customer experience and engagement.
But, is mobile technology efficient for hotel industry too? Undoubtedly, yes!
How are hotels using mobile platforms for guest service, branding, marketing, and more?
Let's dive into the several ways in which the hotel industry utilizes mobile apps and technology to provide remarkable service and a great experience for the guests.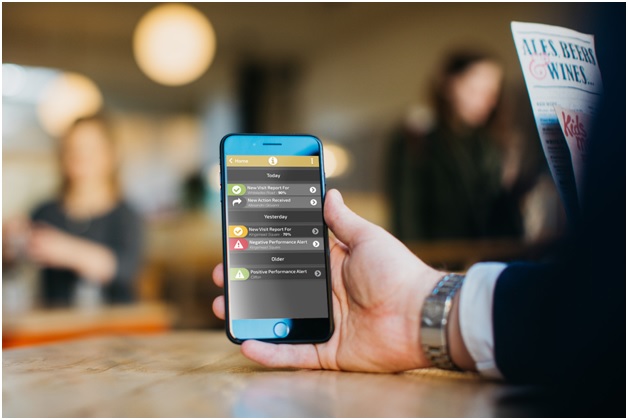 Smartphone Check-In and Check-Out System
Today, companies and brands are taking advantage of mobile technology in every possible way. Likewise, the hotel industry is identifying this and making sure to implement mobile check-in and check-out for a smooth stay in hotels.
Starting with the flight booking to hotel reservations, people thoroughly want to enjoy their travel. So, mobile check-in and door unlocking through phones can be some of the fantastic ways to give the guests a smooth and enjoyable experience.
Automated Machines and Chatbots
Chatbots and other automated programs are essential to businesses with clientele all over the world. Sometimes your team can't be available 24/7 to answer questions, but with these automated services, you'll be able to provide your guests with most of the answers they need at any time of day.
 Automated machines are seeing in popularity for many industries such as hospitality, resorts, etc. These machines are helpful in operations such as creating deliveries or routing guests find their correct way around. It may be overwhelming with the price, but it is worth the investment.
Hotels have also started using chatbots to provide a better guest experience. It allows hotels to attend and respond to a large number of visitors at a time. This also helps hotel employees concentrate on other important tasks that will increase profitability.
Hotel Management Software
If you own a hotel, your priority should be giving your guests a relaxing and smooth experience. And, for that, you need appropriate hotel management software.
Hotel management software can help you organize housekeeping, your front desk, and guest data. It can also support managing multiple tasks and properties as well as managing feedback and online reviews. For quality service, you need to hire  a good mobile app development company.
Better Internet Facility
Providing Wi-Fi in hotels is a must, but it is also important to maintain the quality of your internet service. High speed and easy access are two important factors to consider when providing your hotel guests with Internet. With hundreds of people using your internet service, whether it be through the business center, smart TVs, guest's mobile phones, and even your own employees, any small technical issue could cause havoc.
Consider providing strong but separate networks for your hotel guests and another for your employees and business services.
Conclusion
Utilize these small steps to begin the digitalization of your services and provide a better guest experience.