The holidays are a time for parties filled with food and friends! This can wreak havoc on your plumbing system if you aren't prepared.
But have no fear; these plumbers in Mesa, AZ are here to help you with all of your plumbing issues, even during the holidays.
The holiday season is already stressful enough; you don't need to add any issues with your plumbing into the mix.
The first thing to do is to schedule a preventative maintenance check-up with your plumber.
This is where your plumber will check to make sure everything is working properly. Your plumber will go around the home and inspect all of the faucets, sinks, toilets, valves, drains, pipes, and even water heaters to make sure everything is good to go.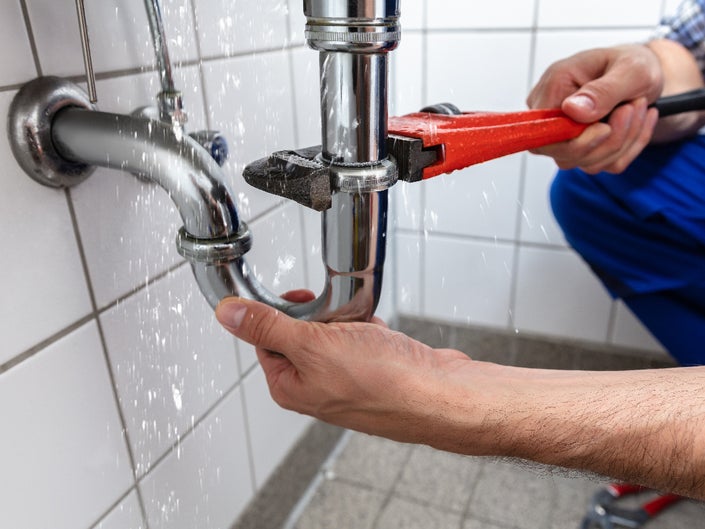 If there is any corrosion, leaks, loss of water pressure or inconsistent water temperature, this will be time your plumber can suggest to either repair or replace.
When a plumbing issue does occur, make sure you have your plumber on speed dial so they can nip it in the bud before it grows into a bigger plumbing disaster.
If you are going to be having people stay with you, you will want them to always alert you to any issues right away with any faucets, toilets or pipes. When plumbing issues go left unfixed, you will most likely deal with an even bigger issue.
Extra guests in your home means that your plumbing, especially your toilets, will be working overtime. This may seem unnecessary, but remind guests to never flush any feminine products, swabs or cotton balls down the toilet; we've seen plenty of plumbing issues arise this way. This is why you should always keep a plunger on hand to handle small toilet issues. But sometimes bigger issues occur with your toilet and this is when you will want to call a professional plumber.
Another thing that is going to be working overtime during the holidays is your garbage disposal. Since your kitchen is going to be one of the most important rooms for your holiday parties, any issue with your garbage disposal is going to be a disaster.
During your dinners, try to avoid putting food down the drain, this is especially true for meat, grease, and vegetables. Don't be afraid to use your trash can during holiday parties. Taking the trash out several times a night is going to be easier to deal with than a broken garbage disposal!
Of course, you can always try to take care of any plumbing issues yourself, but why add the extra stress on your plate? A trusted plumber will be able to take care of the issue right away, so you can focus on your holiday festivities and being the perfect host.
Make sure to look for a plumber that is available all hours of the day and night, since plumbing emergencies always seem to happen at the most inconvenient times, you will know your plumber is there to help.