Online courses have become part of the new normal. During the pandemic, people in Australia and the world shifted to online mode for all purposes. Education was the important one among them. The traditional classes in schools, colleges, and universities gave way to online platforms. People also chose to study courses online in Australia to get into their dream careers. Courses in disciplines like business, finance, psychology, literature, accounting, agriculture, animal behaviour, artificial intelligence, computer science, aged care, allied health, etc., are available online on different platforms. Many well-known universities and educational institutions in Australia and other parts of the world offer online courses for which they expect students from all parts of the globe. So, if you are looking forward to learning a skill or upskill in the current field or changing the career path, signing up for an online course in Australia will help in this scenario.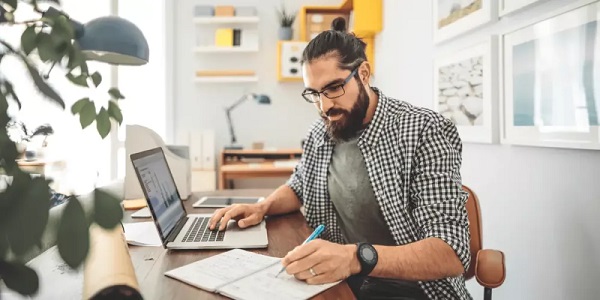 Scope of Online Courses in Australia
Various online platforms help Australians find their dream career by enrolling on online courses offered by them. One can study courses online in Australia to learn and upgrade their skill in different fields. Completing an accredited and reputed course will bring people close to their career goals. Online course providers in Australia offer courses not only for Australians but also for people from different countries. Course advisors in Australia will help the course seekers to find relevant accredited educational institutions that match their interests. They also provide career guidance and walk the candidate through the application procedure. These services are also done online, especially in the pandemic scenario. For the attention of course providers: these platforms also serve as an effective advertising tool to connect with course seekers.
What Courses to Study in Australia?
Thousands of online courses are offered by various universities and educational institutions in Australia. Government registered training institutions, industry certification providers, and other tertiary institutions also offer online courses in the country. Many of these courses are accessible for all, while some require fulfilling a few criteria. Online courses of various disciplines are available, the information of which one can collect from the course providers themselves or on a trustworthy website. The range of disciplines includes technical, trade, health, agriculture, beauty and therapy, wellbeing, etc. Students with a broader spectrum of interests can also find apt online courses in Australia which fall under the disciplines like tourism, finance, wildlife, dog grooming, social media handling, interior designing, work health and safety. One can choose one or more courses from this broad range of disciplines matching their interests.
Advantages of Online Courses
Easy and universal accessibility is the major advantage of online courses. An online course can unite people from different parts of the world with similar interests and career choices. One can easily access education through online courses without going to an institution. Age, nationality and other similar factors do not matter while enrolling for an online course.
Flexibility is another advantage. One can learn the course according to their convenience, adhering to the general deadlines. In the cosy environment of your home, you can put some time to study your favourite courses. Sign up today for the best online course in Australia that takes you to your dream career.