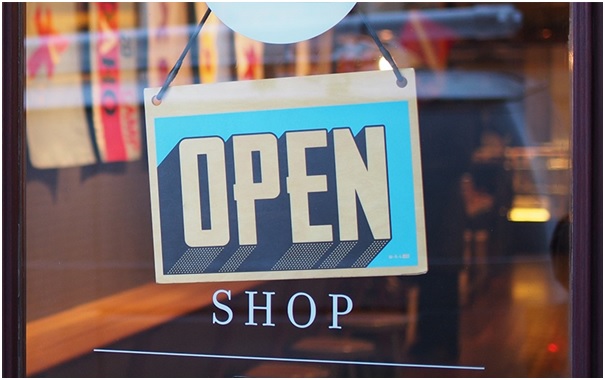 Being a franchisee and owning your business can be a fascinating thing in your career. There are thousands of franchise companies available around the world. For instance, McDonald's and Subway are two representative franchise giants that everyone knows about in the food market.
However, there may be too many risks in selecting a good franchisor that can assist you in managing the business successfully. You are probably spending your life saving or at least a good chunk of money and time every day to grow that new store. Here are several important tips to ensure you will be doing well on your way to a remarkable business journey.
Have a short list just for you
You have no idea how many franchisors available for you to choose, but you will not want to select them from this vast pool as it merely wastes time and effort. Therefore, make sure you ask yourself what industry you want to enter. Firstly, It can be based on what market attracts you the most; this allows you to keep your motivation as that is what you love to do. Additionally, you can identify what industry has the fastest growing rate and can bring you money faster than others.
An example is XIMIVOGUE, a Chinese franchise company that is focused on Korean style fast fashion. They have opened over 1400 stores worldwide within three years and over 2 billion RMB turnover in 2017. These data is useful in generating your short list as it provides a clear view of the strengths of the franchisor and its respective market. Your money is placed with sufficient security.

Do your research thoroughly
Once you have determined what segments you want to do, you need to conduct detailed research on those markets and companies. The Internet is an excellent tool to start your screening, but it will not go as deep as you personally want it to achieve; therefore, several effective approaches are recommended to aid your research
Franchise brokers – they are the professionals in terms of finding the best franchisor for your specific profile. Once you work with them, they will assess your abilities such as capitals and cash flows, so that your risk is minimised when investing in a business.
Trade shows – if you are looking for a specific industry, consider attending a trade show where most of those companies will participate. It allows you to talk to many representatives at a time and enables comparisons between them instantly. Furthermore, they usually offer seminars during exhibits, that is another excellent opportunity for understanding their businesses models better.
Reputation – when searching targeted company's profile online, remember to look for its risk-related terms such as failure and litigation. It provides you with another view of a company rather than just how good it is. The amount of initial franchise payment, the support and training from the Headquarter can all be analysed for a better selection. For instance, XIMIVOGUE provides experienced managers; advanced online management system and a substantial logistic central to ensure both hardware and software are perfectly cooperated for their franchisees and reduce the risk to the lowest level possible.
Be aware of competitors
Once you decided to go with a particular franchisor, it is crucial to also research on their competitors as they will be your enemies in the future. In this case, you should look for both direct and indirect competitors. MINISO is a direct competitor with XIMIVOGUE as they have similar design and business operation process; meanwhile, a supermarket like Costco can be indirectly stealing your customers because they also offer some of the products available in your store.
Visit local establishments of those competitions and gather as much information as you can, particularly around the area where you plan to build your own store. If there are none, don't feel relieved just yet, remember to ask why there are no similar stores around. There might be issues causing the previous stores failed around this location; you need to figure out the reason and avoid problems that happen to you. It will never be 'too safe'.
There will be no perfect match
One last thing to remember that you will never find the perfect match that fits everything you require. Even after you finished all research in the greatest detail ever, all they do is to help you identify which one you are most comfortable with. Are you looking for low entry cost? Alternatively, are you looking for high long term profits regardless of the initial investment? The choice can be altered based on your condition and feeling.
Objectively speaking, going for a mature franchisor like XIMIVOGUE is better for those who are new to the business area. Refined management system, experienced trainers and possible financial backups are great supports, and many newcomers can learn from them by cooperating with the headquarters. On the other hand, new franchises can be risky and immature. In the end, make sure you are doing what you love as that will carry you much further.