Getting a home is probably one of every person's dreams if not, one of his greatest achievements. A home is proof of discipline, perseverance, and hard work that we've invested throughout our lives.
Also, getting a home needs money. It may be one of the most expensive purchases a person will make. The mortgage will also be a more substantial debt to carry. Not knowing what to avoid when getting mortgages can also cost money. When dealing with financing, we should educate ourselves to prevent costly mistakes.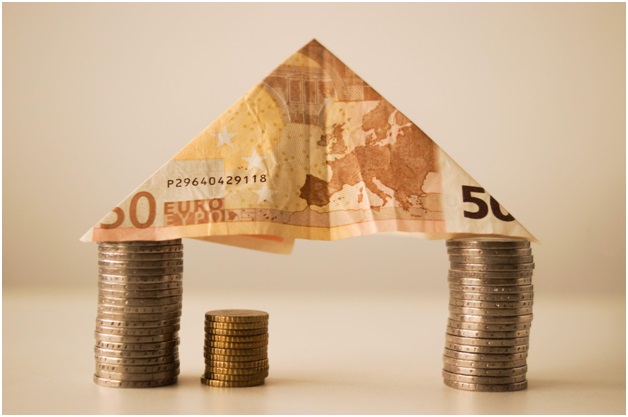 Photo by Skitterphoto from Pexels
To save you from the effort and heartache, we've listed out the most common mortgage errors when buying a home. Here's what you need to avoid paying more than you should when getting a house.
Ignoring credit history and credit score.
Ignoring your credit history and score is one of the worst mortgage mistakes. These have a considerable impact on your capacity to acquire a home loan. Buyers must be aware of their overall credit report.
Lenders will take a look and review your credit reports from three credit bureaus, Equifax, Transunion, and Experian. These bureaus collect and combine your history and score into a merged credit report.
The minimum credit score required will depend on the type of mortgage that you'll be getting. Lenders also have different mortgage overlays that serve as your guidelines. These guidelines can influence your credit score requirements.
You may also want to ensure that your credit report is free of any errors, and pay all pre-existing debts because it can affect your approval.You can also boost your credit score by  paying your balances below 30% of your maximum credit line, paying your bills on time, and avoid opening new loans or accounts.
When you have a higher credit score, you'll get better interest rates, and it can impact your monthly payment. You may want to ensure that you have a good credit rating and ensure that you are boosting your credit score.
Not searching enough.
As consumers, we want to get the best deals and save money. However, most house buyers fail to consider the mortgage rate or only consider one lender.
Getting the best mortgage can save thousands of dollars in fees and interest over time. It can also prevent you from overpaying your loan. To get the best mortgage rate, you should request quotes from several lenders. You can request with local banks, credit unions, or online lenders.
Just keep in mind that every time you request a quotation, you'll get a pull on your credit score. It's best to get all quotes within two weeks so that it won't affect your credit score.
Not working with a mortgage broker.
If you are a first-time buyer and you are not familiar with getting a loan or mortgage, you should consider getting a mortgage broker.
Mortgage brokers are property investors and finance strategies that provide lending advice for bowers. Their extensive knowledge of lender policies can ensure that you are maximizing your borrowing potential and find the right lender.
Getting a mortgage broker can also give you access to more options, assist you with your loan application, and help you pay your loan sooner. You can get mortgage brokers at Precision Funding. They offer a personalized experience and structure loans to fit the client's needs.
Precision Funding is also accredited and offers free property reports that would guide clients through their property search. You can visit Precision Funding's website for their complete list of services.
Asking professionals can help you end up being happy and avoid stress when obtaining a home loan, especially if you are unsure of the steps to take.
No down payment.
Some lenders do not require any down payment. It can be a problem on your end. Down payment increases the amount of equity of the house while reducing the money you owe for it.
When you have lesser down payment makes the home more expensive because you owe more money for it. You'll likely walk away from the loan.
You need to have at least a 5% to 20% down payment. To avoid additional expenses like mortgage insurance, give at least a 20% down payment. You'll save an average of $100 from your monthly payment.
Not paying attention to other fees.
Lastly, not checking the other fees correlated with the mortgage is another common mistake borrowers make. The mortgage rates will vary depending on the lender, as well as the price that they will charge.
You need to know and ask the lender the entire cost of getting the mortgage through their company. You can request a hard copy and compare it to another lender.
The most common fees that vary depending on the lender are the origination fee, processing fee, credit report fee, and underwriting fee. These charges will cost buyers a large amount of money, so; you may want to consider the best option.
Takeaway
Once you decide to get your own home, avoid these mistakes for a hassle-free home buying experience. You will end up with an informed decision and will lead to more savings.