After completing your study or if you are looking for a job option than as per my suggestion digital marketing jobs are the best option for you. If you are hardworking and curious to know about the different digital term.
Before knowing the best digital marketing jobs firstly we will understand what is digital marketing?
Digital marketing is the marketing of any product and their different service mainly through electronic medium and the internet.
Best Digital Marketing Jobs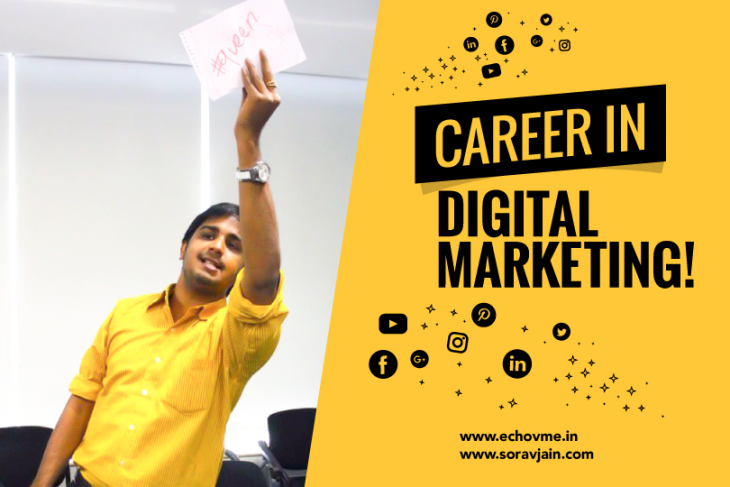 1. Digital Marketing Manager
Digital marketing manager plays an important role such as look care and also they implement a different digital marketing campaign. They were creating a timeline, sets different milestones, and also managing the budget and different task. They have earning potential around 1 lac USD per annum. Check out these questions curated by SEO specialist Matt Diggity if you're preparing for an SEO job interview.
2. SEO and SEM Specialist
Every company needs traffic in their websites for this work they will hire SEO and SEM specialist employees. They will work just to get maximum traffic to their website and want to rank their businesses on the different search engine. Search engine algorithm changes frequently at a certain time interval SEO specialist know how to make a website visible to the targeted audience. They also earn around 1 lac USD per annum.
3. Email Marketing Specialist
An email marketing specialist is actually doing their work at a specialized area that is an email. Email marketing is a specialized area at which they create content and also do marketing. Also, they start a campaign and also maintain the databases with customer information and various list that is related to the customer.
Actually, email marketing is primarily a lead generating method. So specialist would know their target and they are working in tangent with the digital marketing manager and also with the content manager to the targeted audience.
4. Virtual reality developers and editor
This is a new job for all those men who are creative. It is a high tech job and it is interesting because there is plenty of room. If you are an expert of graphics and special effect then virtual reality developers job is a good option for you in the field of digital marketing.
Actually, people come in the virtual reality field from video art. You just end up with the director type role and start out as an assistant, tester or editor.
Virtual reality is quite high to purchase and it is also a highly specialized field. Those people who have a strong foundation and also have good technical art are a very demanding person in this field.
If we will talk about low end earning of virtual reality developers and their editor they can demand at list 65000 USD. But because of more opportunity and high demand in this field, they can earn 1 lac – 1.5 lac USD and also their earning increases annually depending upon the company in which he is working.
These are the highly demandable job and also a lot of opportunities arises in this field. Because right now digital work is at their extreme growing stage.