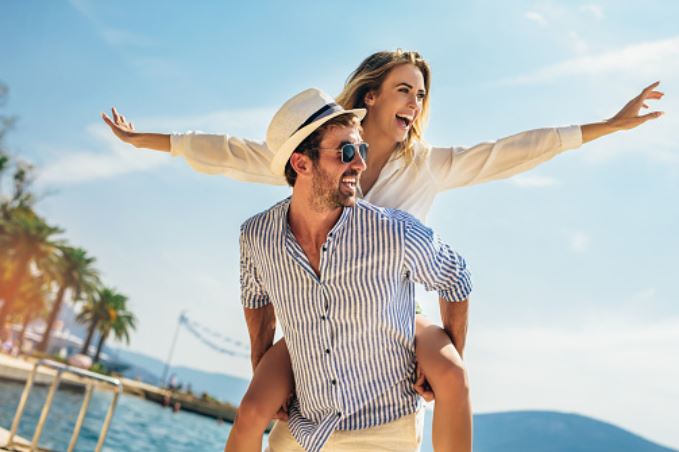 Summer is here! It is indeed one of the great, if not the greatest, seasons. So it is time to say hello to your radiant summer OOTDs. It is all about blue skies and the sun! But perhaps your old summer outfits are out of the trend. Oh dear, time to put that in the donation box and bring out the sassy in you– and this article is perfect for that!
To help you out, here are 8 fashion trends that will help you beat not only the heat but also wear glamorous ones. So prepare your camera because you will look like a summer princess with these fashion trends.
From sunbathing on a beach to jamming in a tropical concert, this article will be your playbook to keep your aura serene, hot, genial, or whatever you fancy! Not going to hold you for too long, so here's the list:
1. Taking Care of Summer Fashion Wears
Before proceeding to the summer fashion wear list, it is worth pinpointing this out. First, summer wears must be treated carefully in terms of laundering methods. Always consult a laundry expert before washing it immediately because you might damage your delicate summer wears permanently.
Also, if you do not have much time, you can always avail laundry pickup and delivery services. Its convenience is unmatched. Imagine, all you need to do is put your clothes in a bag, getting ready for pickup, and after proper and thorough washing, it will be delivered right to your doorstep.
2. Bra Tops
The good thing about wearing bra tops is that it can be an everyday outfit. This trend will be handy when it is scorching hot outside. This outfit is all about confidence and comfort. Sports bra and chic bralettes are perfect for an easy-breezy summer outfit. It is versatile too! From jeans, burnt red cargo joggers, pencil skirts, up to denim shorts, you'll instantly be a crowd head-turner wearing this summer outfit.
There's this issue needed to be resolved and must be addressed. There is a misconception about wearing bra tops. They said it is not for conservative and shy women. For those who made that claim, they are mistaken. You can always pair your bra top with summer vests, jackets, and suits. There is no such absolute thing in fashion. It is way too fluid and broad. You can mix and match it all you want because style is all about comfort.
3. Summer Dress
This is kind of a no-brainer choice. The name itself says it all. Summer dresses are classic summer outfits. Its constant creative improvements in the design help its marketing as well. It is just timeless. Usually, summer dresses have thin cloth for extra comfort, perfect during peak temperatures during summer. Due to that, strolling on a tropical island is much more enjoyable than ever!
Also, if you are not sure if you should go dressy or casual, summer dresses are perfect for you! You can go with a plain sundress such as LBD (little black dress), and you'll be just fine wearing fruit prints on summer dresses!
4. Scarf Top
Scarf top was a fashion craze last year, and it seems it will never stop being at the top of the trend anytime soon. The rise of the early 2000s unique top is not common knowledge to sassy girls. Models in Tiktok and Instagram always sport this item.
What's the reason behind its rise in fashion stardom? Mainly because of its unique design and versatility. It is usually made up of silk, so it is shiny, making you an instant fashion icon. In terms of flexibility because after and before summer, scarf tops can be your retro bow headband, choker, bracelet, and even handkerchief.
5. Only Neutrals Outfit
This may be a bit broad, but simply putting it in words is just all your typical summer OOTDs, but the shade is in a neutral color. Neutral colors give off this relaxing summer mood vibe that everyone loves. Try styling a beige tank top and a white mini skirt or a faded blue long-sleeved shirt and gray shorts. Those are just basic examples, and there are so many outfits in the shades of neutral colors that you can try wearing. Here are some examples of neutral colors:
White

Off white

Gray

Nude

Beige

Taupe

Tan

Light Pink

Light Blue
6. Wanderlust Prints
It may be a shirt, crop top, sleeveless, tube, button-down polo, or bottoms such as long skirt, shorts, and pants, apparel with wanderlust prints is on its way to trend city. The inspiration behind this is the pandemic. Everyone is stuck in their homes, so why not bring a forest or island into your outfit. A bit quirky but creative.
Dressing like you are on vacation is a normal thing right now. So do not be surprised if you saw women wearing floral dresses while shopping in the mall.
7. Mini Bags
This trend is all about eloquence, lust, and sophistication. This summer, mini bags will produce more variation, which will sweep the corporate cities. It is evident in the past few months that you don't need a bulky bag whenever going out, and that's the rise of mini bags began.
8. Crocs
If you think crocs are only for kids, you are probably not a student of the fashion game. Crocs, as of right now, is a trendy, loose, and relax streetwear outfit. Its bulky structure is now mixed and matched by millennial models accentuating its unique shape. And as a cherry on top, modern jibbitz design making it more fun and creative. Just choose yellow, pink, or orange, which fits summer so well.
Final Thoughts
Whether it's grabbing smoothie bowls in between island hopping, eating tropical fruits while basking on the beach, or simply grabbing citrus drinks in a cafe with friends, it is essential to be looking good and sassy with your summer OOTD. Now that you learned the latest summer trend do not be a whack dresser and follow the trend! Remember, in fashion, new is always better!