Chandni Chowk needs no introduction. The very mention of the name incites a picture of vibrant fabrics and delectable street delicacies that are hard to resist. But even after we've heard and talked about this forever bustling shopping center. When it comes to stepping foot inside this place for real, we're often clueless about where to start from. However, we've got a cure for that as well!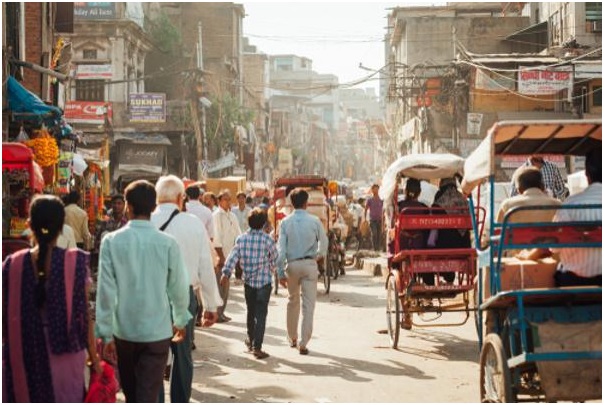 Mini Guide to Wedding Shopping at Chandni Chowk
No need for you to be overwhelmed with the plethora of options that this place has to offer. Our guide to Chandni Chowk market will familiarise with the best of everything that this place has to offer!
Dariba Kalan
If you wonder where those uber fashionable women get their dose of desi jewellery from, then you definitely have to check out Dariba Kalan. A market that dates back to the 17th century, the Dariba Kalan lane is crowded with jewellers offering ethnic silver jewellery in a variety of designs. And what's more, the cost of these statement pieces is at least 25% lesser than those offered by other conventional markets. Be it neck pieces, ear rings, or even nose pins, Dariba Kalan caters to all your silver jewellery needs and more!
Kinari Bazaar
Whether you're a bride to be or just want something for the next wedding you have to attend, Kinari Bazaar is the place for you. One of the essential destinations is Chandni Chowk wedding shopping. This place offers zari borders, fabrics, laces, ribbons, Parsi borders, and motifs of every imaginable design for your kurtas and sarees. On top of that, there are a dozen of tiny shops that also sell wedding accoutrements, party favours, and varmalas!
Katra Neel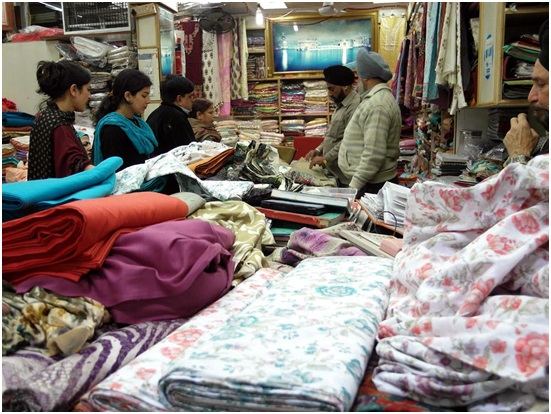 While Kinari Bazaar was for every accessory you'd need for the wedding, Katra Neel is where you go when you have to shop for the main event – you've got it right, the wedding lehenga! The ultimate destination for bridal lehengas in Chandni Chowk, Katra Neel has something that satisfies every bride's needs! What's more, there are a variety of options available from sarees and lehengas available in chiffons, silks, georgettes, and even crepes embellished with sequins, beads, and anything else you could possibly imagine!
Chawri Bazaar
There is something about personal invitations that still brings a sense of warmth, and this is probably why they still prevail over e-invites. If you want to send out a nice set of invitation cards without burning a hole in your packet, then you should definitely give Chawri Bazaar a shot. It is replete with a variety of designs, and while you're there, don't forget to check out Poddar Cards and Emporio the Cart Studio, among many others!
Nai Sadak
Every bride wants to wear a designer lehenga on her special day. If you want uniqueness of design without having to spend a fortune, then head down to Nai Sadak for all you wedding couture needs! This lane houses some of the lehenga shops in Chandni Chowk that offer you the perfect copy designed by some of India's top designers, we're talking Manish Malhotra, Sabyasachi, ROhit Bahl!
Now you no longer need to cluelessly meander through the several streets of Chandni Chowk, our essential guide will have you shopping effortlessly!