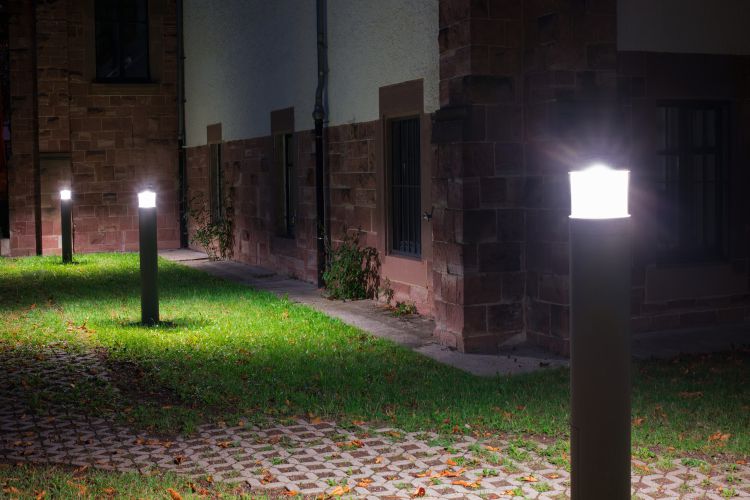 Bollard lighting is becoming increasingly popular for lighting the landscape in traditional and contemporary residences. Bollards are attractive and functional lights that illuminate outdoor environments. They are simple to set up with various adjustable choices for increasing visibility and aesthetics.
Importance of Bollard Lighting
These lights are a common architectural feature used in modern and traditional structures. Due to their adaptability, they may be employed in a variety of situations. The use of bollard lights improves the aesthetics of the region. They provide consistent illumination across the space, enhancing safety and security. These lights can illuminate garden areas, stairwells, driveways, parking lots, and other locations.
Usage of Bollard
Industrial bollards are prevalent in tiny parking spaces, parks, and gardens, and miniature LED versions in streamlined copper or alloy steels are increasingly used in homes. Bollards are attractive and functional, and they are best utilized for the following purposes:
Make the path more visible.

Light up the driveway.

Enlighten the natural environment.

On a garden bed nearby.

On a decorative accent wall.
Well-planned light distribution and some low-height bollards are the best ways to improve the landscape surrounding your home.
Types of Bollard Lights
Ideal for pathways and natural places, this ground-facing lamp has concealed light bulbs. This lamp eliminates glare while providing pleasant illumination.
The 360-degree sweep of a standard cone reflector illuminates everything in its path. The light is not bright, but it lights everything surrounding the bollard. This lamp conceals the light source. It has a classic appearance thanks to the optics.
The downward and outward reflection of light, which reduces glare and light pollution, is popular with LED bollards. The light is directed to the cone within the lamp by a unique cone reflector, which reflects the light downwards to guarantee even distribution. Light pollution and glare are reduced, and pleasant lighting is achieved.
A powerful 360-degree light effect that is ideal for folks who have fewer bollards in the area. Such lights generate brilliant light that covers a larger area. Some luminaires can even cover the entire space.
How to Choose the Right Bollards?
It's critical to pick the appropriate bollard lighting for your location. Modern bollard lights on the market now provide aesthetically appealing and functional lighting features. These lights are available in a number of designs, styles, and finishes, so you have many options.
When purchasing a bollard, make sure it comes with a solid, waterproof, durable mounting plate for quick and secure installation and the ability to endure a number of circumstances. 
Consider these factors while purchasing a bollard light.
Consider the appropriate light output for the intended region.

Consider optical solutions for specific applications to reduce glare and improve visual comfort.

Do you have a bollard light integrated with your commercial building management system? In this case, a product having a control management system may be required.
Tips on Placing Bollard Lighting
Bollard lights are available in many different designs and sizes. It can have a flat or convex top and can be round or square.

Limit the strength and orientation of some bollards by using reflectors.

Bollards that are 2.5-4 meters apart are generally the most effective.

Select the bollard exterior design that complements your home's architecture.

When placing 

bollard lights

, avoid straight lines.

Keep the light away from the driveway's margins if you're illuminating it.