With the pandemic affecting our everyday life, we are living in highly uncertain times! Every one of us is feeling stressed and is unsure if what will happen next. Like the other fundraisers, you might be trying to figure out how to boost your fundraising plan for summer, spring, or fall.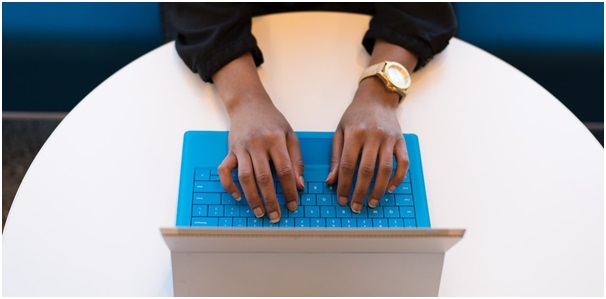 While the situation is unpredictable, it doesn't mean you can't accomplish your fundraising campaign. Here, we are going to tell you some tactics to stay in touch with your donors and adjust the fundraiser goals-
Communicate With The Donors
Whether they are your age-old supporters or first-time donors, they are overwhelmed with concerns, questions, and fears. Not to mention, charitable giving is not at the top of their mind. But, they are not heartless. They just want to hear from you and make sure that your non-profit is working to navigate the COVID19 pandemic.
Give your donor, sensitive updates in the context of everything going into the world. Sending encouraging updates and drawing on the current situation will strengthen your relationship with the donors.
'Do no Harm' With Your Communication
The basic rule of communication in a tough time is, 'do no harm.' Even during the best times, a tone-deaf, careless email can damage an organization's reputation. Today, when everyone is trying to cope with the stressful situation, poor communication can be devastating.
Before you call your volunteers, donors, social media followers, or supporters, have a few people to read the content and give their feedback. Try to read it from your donors' perspective, or a family member whose loved one might be fighting against the pandemic.
Make It All About Them
This is the time when you need to reassure the people that you are doing your part to make the place safe, that you care for the people, and that you are responding to the global crisis in a helpful way.
While it is essential to reassure your donors or supporters, don't make the message about you! Rather, it should be about your reader. 'You' is the most powerful, magical word in fundraising. Prioritize the donor's care above all.
Whether your communication is about changing your church fundraising plans in response to the coronavirus or about arranging resources for the local food bank, put the donor at the center of communication.
Provide Them With Social Opportunities From Home
Though you need to cancel your events, you don't have to cancel the social opportunities. It is time to think out of the box and meet people's basic necessities for compassion. Aside from practical resources, provide tips and resources to equip people so that they can survive long-term social isolation.
Open your fundraiser platform to allow people in your group to connect with each other. You can leverage your social media pages creatively. Besides, you can arrange a coffee date with some of the donors.
Share Useful, Updated Information
Use your non-profit platform to help communicate accurate information. As the local and global are responding to the pandemic, things keep changing constantly. Vet all the information you link to and share within the group. Check if all the information is correct and helpful.
In addition to the details about your non-profit, share information about social navigation, lock-downs, or other significant life changes. Connect your group with the services your supporters might need.
Avoid The Misinformation With Politically Charged Phrases
A lot of misinformation floats around the web. It is necessary to share reliable information from trustworthy sources. Avoid the media sources that are perceived as biased. Also, avoid languages that are politically charged.
You can avoid offending people unintentionally by having someone to hold socio-political views before you share your content. Take every possible step to avoid misunderstandings.
Do Whatever You Can To Prepare For Digital Fundraising
All are stuck at home right now. Furthermore, there is no way of knowing how the pandemic will affect life in the future. However, digital fundraising has become more important than before.
Spend time to rely on digital fundraising for an unpredictable future. Update your website regularly. Check all the donation pages, and test if the CTAs are working properly.
Use Google Analytics to assess the website's effectiveness. It will help you identify ways to improve your website function for online fundraising. Troubleshoot the fundraising issues that you ignored in the past. And, write a new, refined fundraiser plan that can be implemented once the coronavirus situation is in control.
Conclusion
You might be caught in a situation of uncertainty, but it shouldn't stop you from moving forward. The steps mentioned above to care for your donors and prepare for future fundraising can help you put your non-profit in a situation to survive the global pandemic. So, get ready to become future fundraising masters!