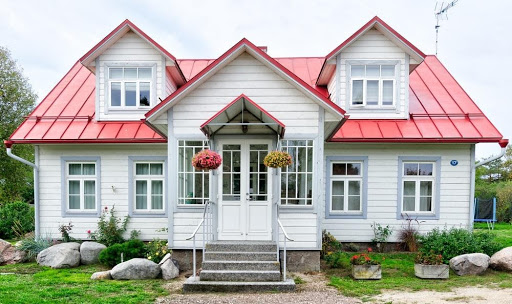 When you are selling your real estate property, it is common to experience some stress. However, when it comes to selling a vacant home, such feelings usually get magnified! Thus, many home sellers often ask whether they should sell a vacant house or not.
There are several reasons why your house is vacant, including the tenants had moved out, it isn't an investment property, or you are moving to a new place. Whatever the reason you are stuck with a vacant home, is there any hope to get rid of it? Well, there is! But, you need to consider a few tips for selling the empty home the right way-
Sell Your Empty Home To The Cash Home Buyers
Selling an empty house isn't easy. But, the home that sits unoccupied for long is a liability. The probability of a vacant home getting damaged increases. A criminal may break into the home to steal something and sell it for money. Further, you may wait until you find a potential buyer who is genuinely interested in buying the property.
If you don't want to deal with such inconvenience, sell your home to 'we buy houses NJ cash' company. They will buy your house in 'as-is' condition, make a good cash offer on your property, and close the deal within a month or two. You don't have to tolerate the tantrums of buyers or deal with the hassles of hiring a realtor.
Don't Make The Home Look Empty
An empty house invites burglars or transients. While the home is vacant already, try to make it look like someone still lives there, or at least someone checks it periodically. Ensure that no newspaper or mail is left outside the house that hasn't been picked for days.
Put the lights-on timer that turns the lights on at different times of the day or motion sensors. You can also secure the entrance by installing a security system.
Alert The Local Law Enforcement
Making the local authorities aware that your house is empty is another great idea. They will take a note of your vacant property and keep an eye on it by making additional drive-by in the neighborhood.
Do Some Staging
You don't have to spend dollars on professional staging. With a few easy tips, you can stage your home easily. Take some boxes and line them up as a bed. Cover it with pillows and bedding, and your bed is ready! 
Further, you can also put air mattresses in the bedroom and a couple of nightstands with a lamp to leave on all day long. Don't you want to go this far? Just place a couple of lawn chairs in the living room, and you are done.
Talk To Your Neighbors
If you plan to sell an empty home, it is necessary to alert your neighbors about the same. Sometimes, you may not be able to inspect your property due to unavoidable situation. If you are in your neighbors' good books, they can help you. During those times, they will look after your vacant house.
Ask them to contact you there is anything suspicious and needs attention. They may also have a neighborhood association to patrol the area. Let them know that your empty property is on sale.
Maintain The Exteriors
Just like a poorly lit home, poorly maintained exteriors scream 'vacant house.' When selling your empty home, make sure to cut the grass, water the flowers, and maintain the curb appeal. 
If the house has overgrown grass and flower beds filled with weeds, it gives an open invitation to the potential break-ins. Maintaining the exteriors will not only deter the criminals but will also increase the value of your property.
Conclusion
Everyone hopes for a quick and hassle-free sale when selling a property. If you are also planning to sell your vacant house smoothly, follow the tips mentioned above. It will reduce the chances of potential issues that may degrade the property's value or hurt your pocket.