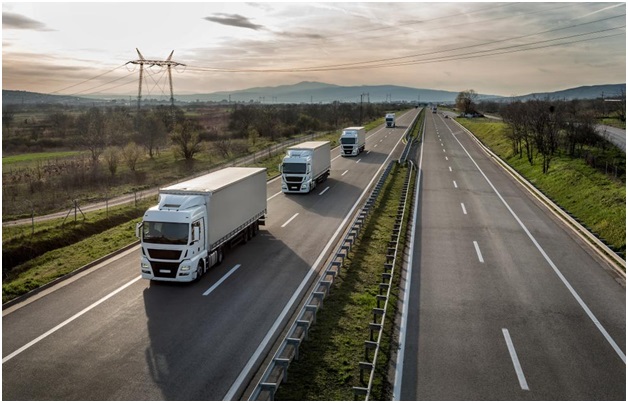 Whether we are talking about a logistics and transportation company or a business that, although from a different industry, has a large number of vehicles, cutting fleet expenses is critical for increasing the overall profits.
Adopting GPS tracking systems and stronger communication protocols, lowering fuel costs and rightsizing the fleet all lead to a more effective and cost-efficient fleet. One that can save more money, both in the short and long term. Here are 5 ways to reduce your fleet costs.
Rightsizing
Fleet rightsizing is fundamental for purging your fleet inventory of vehicles that are underutilized or highly specialized. Vehicles such as these likely aren't critical for fleet operations and removing them can lower maintenance, administrative and fuel costs. The process includes several different steps:
Identifying major fleet vehicle classifications.
Determining vehicle importance.
Surveying users to find out the number of usual daily trips, number of individuals transported, typical use, and consequences of unavailable vehicles.
Calculating the average annual usage by class and identifying vehicles with utilization rates in the bottom 50%.
Pinpointing special vehicle utilization cases.
Disposing of the non-critical vehicles.
Implementing better communication
One of the best ways for a company to reduce maintenance costs is establishing strong lines of communication between all members of the organization. Whether through a monthly update or an "open-door" policy, having powerful communication channels can create myriad benefits for a fleet of any size.For instance, the ability to speak directly to the drivers leads to an improved understanding of how they drive the vehicles every day and better feedback cycle, where drivers themselves can add suggestions for maintenance schedule improvements.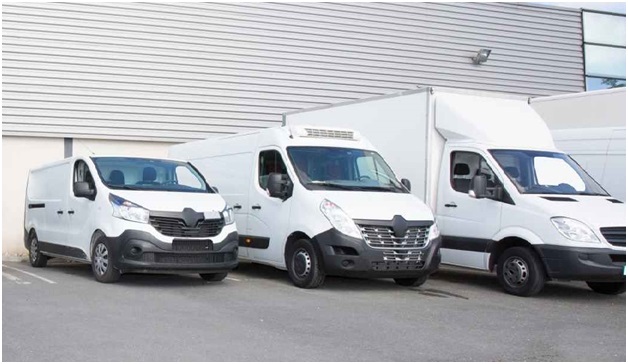 Adopt a fleet GPS tracking system
Corporations that focus on freight, delivery, transportation and any other type of business involving the use of a fleet of vehicles, can benefit from GPS tracking, or fleet management systems. Fleet tracking systems enhance the quality of the company's service and automate fleet reports, enabling a better understanding of the habits your vehicular fleet has and how to make adjustments based on the analysis. Moreover, using software such as the Linxio GPS tracking system enables companies to have improved dispatching, which in turn allows additional jobs to enter the workload. Knowing the location of every vehicle in the fleet and the time left on their job offers the ability to introduce additional orders and projects for vehicle drivers. Hence the company can directly increase its profit margins as a result of more efficient fleet management.
Lower fuel expense
After depreciation, fuel is usually the second largest variable expense for businesses with large fleets. Practices such as vehicle weight reductions, additional transmission gears (e.g., 8- to 10-speeds), obtaining fuel-efficient technologies, and using appropriate drive types should be used even if fuel prices are low and stable.Although certain fleets have saved more by changing to natural gas (NGV) or propane auto-gas vehicles, adopting these alternative fuels generally requires long-term strategic planning. Vehicle acquisition and upfitting expenses can exceed $10,000 per automobile. However, recent technology improvements did bring down the price of NGVs to near-parity with diesel engines, while gas reserves have expanded the supply exponentially and reduced the cost of natural gas.
Outsourcing and managing maintenance vendors
For big enterprises, fleet maintenance can easily lead to greater costs and increased downtime, particularly if the vehicle sent to maintenance has suffered more damage than originally predicted. This is why certain companies reduce fleet maintenance expenses by outsourcing maintenance and servicing functions. Not only does this keeps vehicle downtime to a minimum, but also results in the fleet manager not being surprised by any unforeseen outgoings.
However, although outsourced maintenance saves fleet cash, the costs can get out of control if maintenance vendors aren't being managed efficiently. Optimizing maintenance provider costs includes:
Establishing and scheduling particular preventative maintenance tasks.
Requiring authorization for all repair tasks or tasks within a specific threshold.
Conducting quality checks
Reviewing invoices for accuracy
Developing performance standards including quality and time
Other methods of reducing fleet expenses involve reducing the size of the fleet or cutting travel mileage by yet again using GPS and other telematics solutions to improve routing and discourage excess vehicle use. Be sure to check every possible solution and find the ones that will suit your company the most.