Buying a refrigerator is a serious decision, and you need to be adept with all the information about the refrigerator you choose to buy. A top-mount refrigerator, for instance, is best for a big family or a restaurant. But which factors make you decide on the fridge you want?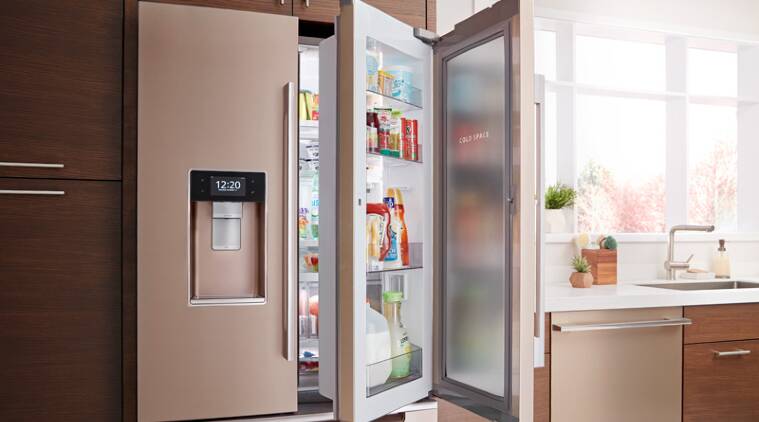 Refrigerators are of different types and for different needs. You need to be well-informed about them before you step into the market to choose your requirements. Here are the different types of refrigerators to choose from.
1.     French Door
These are the most popular refrigerators because you can easily access your food when you open the refrigerator doors. In addition, you need not waste your time or electricity as the refrigerator remains open when searching for your food.
The French door refrigerators have wide shelves, big doors, and deep drawer freezers. They even come with adjustable top shelves that make it convenient to store tall items. Since you can keep all condiments in the door, it becomes the most accessible and demanded type of refrigerator.
2.     Side-by-Side Refrigerator
These are refrigerators constructed with a split design. It makes it easy for the users to grab items from the fridge or the freezer simultaneously. Additionally, the freezer is designed at a height easily accessible to you so that you need not bend while grabbing an item from it.
Some side-by-side refrigerators create more space in the refrigerator compared to the freezer space. It proves to be beneficial since you can store more fresh foods in your refrigerator than frozen foods. It all depends on what you prefer more – frozen or fresh foods.
3.     Bottom Freezer
The bottom freezers are relatively wider than other models of refrigerators. It makes them the desired type of refrigerators for large families. The freezer is located at the bottom of the refrigerator and is easily accessible to the users.
Additionally, they feature drawers instead of shelves and have many other features such as built-in ice machines and water dispensers. A bottom freezer refrigerator weighs greater than a top freezer refrigerator in terms of demands by the users. However, it does cost a little more than the other models.
4.     Top Freezer
The top freezer refrigerators are comparatively smaller than other models of refrigerators available in the market. Usually, they don't have the features that other models may be equipped with. However, it is a basic type of refrigerator for low-budget and fewer requirements of a household.
They are available in different colours that will help you choose in alignment with your kitchen colour and design. One of the most incredible benefits of top-freezer refrigerators is that they are energy efficient and occupy limited space.
5.     Built-In Refrigerators
This type of refrigerator is among the expensive options of refrigerators. They can be located quickly in cabinets or counters. They are available in sleek beauties and different combinations with bottom freezer, side-by-side doors, or French door styles.
Usually, these types of refrigerators are tall and can hold items filling a capacity of 27 cubic feet. You also have the option of a built-in refrigerator design as a column fridge, narrowed down to 18 inches, elegantly designing your kitchen's overall décor and functionality.
Refrigerator shopping is much easier when you know what you are looking for. Additionally, with the knowledge about the types of refrigerators, it becomes convenient to learn about your requirements considering the space you'll locate it at, features, budget, and other expenses.
The top-mount refrigerator is usually the most preferred type of refrigerator. They are highly functional and come with various features. However, you know your needs best. So, make a wise decision!