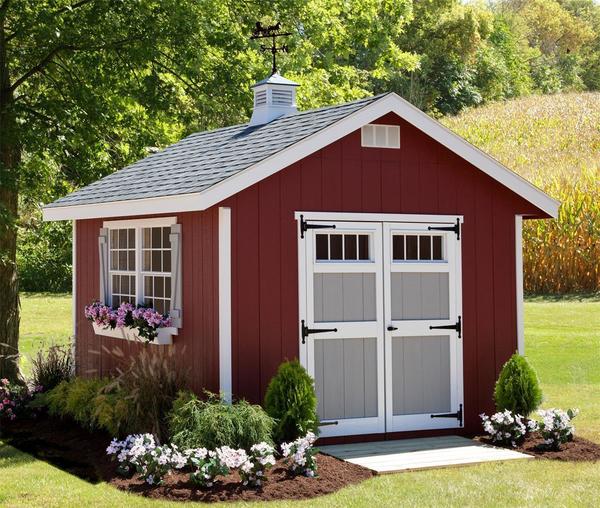 The usefulness of sheds is no longer limited to farms. It has also become a staple in most households as an additional storage area, a recreational space, or a place where homeowners can park their cars and perform DIY projects that pique their interest.
That said, there are several different types of sheds available, making it more enticing for homeowners to create and customize a shed that fits their home structure and the location of their house. While you can either construct the shed on your own or have contractors or builders create it for you, there are a few key tips that you must know before you get started with this project.
Measure the dimensions and areas of your garden accurately. This is to give you a better assessment of the size of the shed you will be building. Ideally, a 4×4 measurement is sufficient space for storage. It is also wide enough to store a few heavy-duty types of equipment and gardening tools. If you want to maximize your shed's use, you can opt to cover more for your home's extension.
Some of the best material choices for building a shed include fibre cement, wood, metal, insulated siding, and cedar shingles. Fibre cement has high resistance and durability against fire, insect infestation, and water. It has a wood-like finishing that adds more depth and aesthetic to the overall look of your shed. Insulated siding offers rigid insulation foam. 
It adds stability to your shed's structure while helping you reduce the amount of energy you consume. Wood and metal are both highly durable to extreme weather conditions and are also easy to customize. Cedar shingles make your shed look expensive and high-end. It has a rustic finish, and its quality is also long-lasting.
Depending on your area, there may be specific restrictions and building codes that you need to follow when establishing an extra structure outside of your home. Some apartment complexes and housing structures provide a limitation to the space that your shed can occupy.
You can always check online for inspiration, colour themes, and design ideas for your shed's interior and exterior. Perhaps you can turn it into a family project to make the creative process a lot more fun and worthwhile. You can also check several vlogs and tutorials on using different materials for your shed and producing a tailor-made space just for you.
Check your tools to make sure that you have everything you need. Among the basic and must-have tools, you must have before you start building your shed include a tape measure, hammer, staple gun, saws (jigsaw, hand saw, chop saw), drill driver, set square, caulk gun, router, and clamps. You might need to add more to the list depending on the type of material you are working on.
Sheds are highly versatile. It is also great if you are living with several people or family members. You can transform it into a play area for the children, or create a private work and study room. If you always have friends coming over, you can turn your shed into a lounge or a gaming area where you can chill and have fun with your loved ones. Building your customized shed might seem like too much heavy work at first, but it is fairly easy and enjoyable. Moreover, all your efforts will be worth it once you see the fruits of your labour.