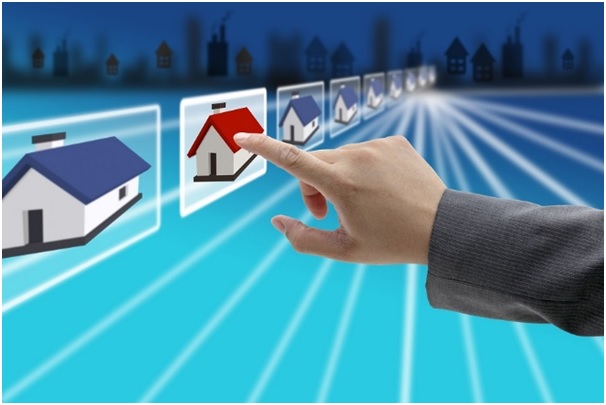 Whether we are talking about a small property management business handling a portfolio of 10 buildings or a big real estate management corporation dealing with dozens of items across several different regions, top-notch performance and using less time for work are essential.
While the job does look stressful and complex at first – it doesn't have to be. Implementing some new processes or adapting technology cannot only make your work more efficiently but also save you money and ease up the process of juggling multiple properties simultaneously. Here are five effective ways to streamline your real estate management without any hassle whatsoever.
Handle tenants the right way
For starters, you should think about screening tenants before allowing them to take a lease of your property. This is a simple way to keep troublesome individuals off your building. The only reason they rent real estates is precisely to use them for shady business. It is also critical that you put tenant-landlord agreements in writing to keep things transparent and ensure that you treat all your tenants equally and without any discrimination.
Prospective tenant discrimination based on religion, race, nationality, origin, gender, and disability can cause legal and business reputation problems. Respecting their personal privacy is important as well, even if the building is yours. Handling your tenants adequately will save you from a lot of trouble in a long way.
Work with a professional real estate manager
If you are a recent arrival in the real estate sector, it can be quite hard to know every in and out in the property management business. However, if you hire a professional real estate manager you could ease up this process. Professional property managers have years of experience and are well aware of how to handle the process and make it smooth and running fast.
Hiring a professional manager will help you stay relaxed and calm as well. There will be no worries about anything apart from paying the fee to the manager. It is worthwhile to spend some time money in order to save yourself from stress and emotional strain.
Adopt technology to speed up the process
Without the use of new technology, real estate management can be a tedious process. There are myriad of programs available on the market that can enhance and quicken your management of the real estate.
For example, Rockend's cloud-based property management software can streamline business operations as it automates the scheduling of routine inspections and enables easier management of maintenance life cycle.
Programs such as this one can also automate and speed up the communication process in two ways. Either by sending automated alerts as needed to owners, tenants, and tradespeople or by sending out bulk inspection notices, arrears reminders, owner statements and more.
Implement a tenant portal
Sometimes, being more efficient in real estate management means communicating better with your tenants. Adapting a rental property tenant portal can give your tenants access to information about their accounts and the building where they live. They will have a platform for asking questions, receiving answers, and completing tasks like paying rent online.
While prospective tenants will be able to apply for a rental real estate online, having a single platform for tenant communication will streamline the communication itself and free your time to answer urgent or unusual requests.
Keep your real estates in top shape
Regular inspections are fundamental for making any improvements and changes if the need arises. Recklessness on your behalf can lead to security and safety issues that in turn lead to material damage to your property, reputation issues, and hefty losses in regard to compensation.
It is thus recommended that you make a point of making prompt repairs and consider implementing security systems to give your tenants the sense of security they need as well as ensure that their safety isn't compromised in any way.
Sometimes it doesn't take much to have a more efficient real estate management. New technologies can save you time and money while setting up some ground rules for your tenants and communicating properly with them will keep both sides happy. To streamline means making things faster and simpler. Can you do it?