If you have recently been forced to work from home as a result of the outbreak of COVID-19, you may have contemplated whether or not you'll be able to manage away from the office and get the peace, quiet and efficient workspace you need.
While working from home may seem like a novelty and offers many benefits such as no commuting, having a better work-life balance and being able to enjoy a more relaxed environment, it can be a worry as to whether you will remain as efficient.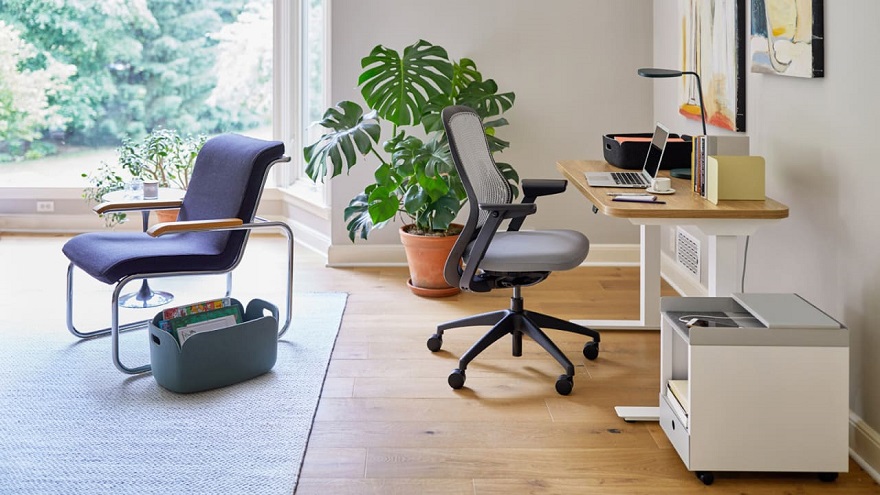 In order to work competently from home, it's important you have an office that allows you to become separated from the distractions of the rest of the home. Here is how you can create a home office that you'll actually want to work in:
If you have very limited space in the home and haven't got an extra room to work in, it may be worth thinking about having an extension built on your property. Although this can be a costly investment, it would be worthwhile to know whether thatyou'll be expected to work from home for the foreseeable future. Adding extra rooms to your home can also add significant value to your property. If you need assistance in designing a practical and stylish building to accommodate your new office, Neumann/ Smith Architecture specialize in this area of design and can manage your home renovation project.
You may never have thought about bringing plants into your office space, but scientists have discovered that there are many health benefits of doing so. The reason is that humans have the desire to be connected to nature and this can positively impact their mental state. Studies have shown that adding plants in an office can reduce work-related stress, increase productivity, and purify the air — all of which can leave you feeling happier and much more content.
Although your office will predominantly be used for work-related purposes, it would be a good idea to incorporate some comfy furniture into your room where you can take some down time during breaks. Your home office is where you should feel comfortable and where want to spend time. You could even incorporate asofa and a coffee table into the room which would come in useful if you plan on inviting clients to your office for meetings.
It's easy to bypass the benefits of natural light; however, incorporating sunlight into your home office would be highly recommended for your health and well-being. Aim to place the desk next to windows so you're exposed to as much natural light as possible. During the autumn and winter months in particular, many people suffer from seasonal depression which occurs when they lack Vitamin D due to reduced sunlight. Natural light has the ability to boost mood and give your home office a much more inviting feel.