If you have to repair or replace your parking lot or have some asphalt paving work that needs to be done around your business, you have to be very careful when looking at contractors.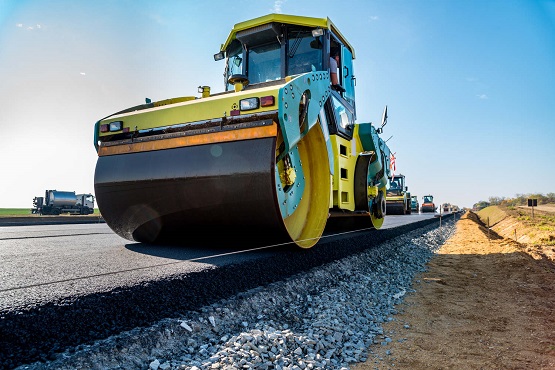 It's mainly about doing your research, asking the right questions, and using a little bit of common sense. Here are some of the things you should look for when hiring a commercial asphalt paving contractor.
Look at their License and Cover
The very first thing you have to look at when hiring an asphalt contractor is their license. They also need to have insurance for themselves and their employees.
If you hire someone who doesn't have their license and doesn't have insurance, you could find yourself in a lot of trouble. Not only will you face legal repercussions for hiring an illegal contractor, but anything that happens on the work site could fall on you. Even injuries that were suffered by one of their employees. So take the time to look up any documentation they give you and make sure that their insurance policy is in good standing.
Look Up their BBB Profile
You need to get a good idea of what people in the community think of the asphalt company before you hire them. Google reviews are good, but, if you really know if a company can be trusted and what opinion the public has of them, you have to check them out on the BBB's directory.
The Better Business Bureau is a customer advocacy group that rates businesses and allows clients to post complaints they had with the business. You'll get quick information on when the business was established, how many formal complaints they've gotten, and a rating.
If you're looking for a company that you can trust, you can click here and check out McConnell & Associates.
Ask for References
You should also ask the company if you can speak with one of their previous clients. They should have at least one or two references for you. You can talk to them by phone, but we also suggest that you ask if you can visit them. This will allow you to get an idea of how well the job was done.
Make Sure they Can Get the Job Done
Before you have a team come over, tell them over the phone the type of damage that needs to be fixed. Some crews can handle a wide variety of issues, while others will work with third party contractors for things they can't handle. Ask specifically if they will be doing the work, and only consider working with a team that hires subcontractors if you can verify their expertise and you're getting an incredible deal.
Conclusion
These are some of the things you need to look for and ask when working with commercial contractors. Hiring the wrong one could put you in the hole and leave you with a poor result, so be careful and take as much time as you can before picking who you're going to work with.