As the capital of Canada, Ottawa is famous for its national museums, Parliament Hill, and the Rideau Canal, a UNESCO World Heritage Site.  With a population of around 1.4 million, it is the fourth largest city in Canada.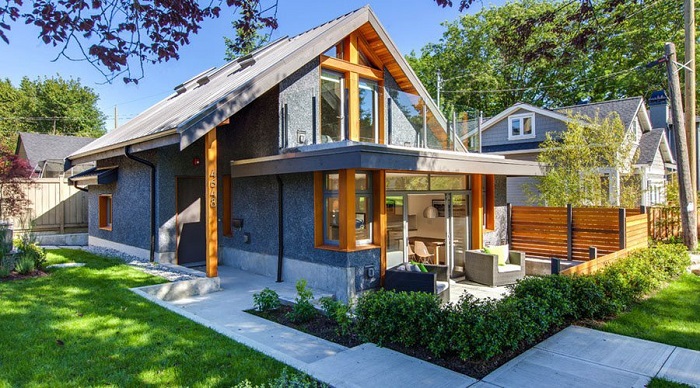 Therefore, it is not surprising that there is a high demand for housing.  According to an article, the Ottawa Real Estate Board reported that the average price for residential houses increased by 16.5 percent in 2020.  Likewise, condominium prices grew by 27.3 percent.
Buying a home is a significant decision.  If you are checking out Ottawa Houses for Sale, here are four things you should ask yourself first.
How Much Is Your Budget?
The primary consideration is your budget. This amount will determine the price range of houses when looking at Ottawa Houses for Sale.  Your budget dictates whether you should go for a single-family home, townhouse, or condominium unit.
Find out about mortgage options.  Traditionally, you are required to give a 20 percent down payment.  However, an alternative is to avail of a high ratio mortgage, wherein you are allowed to pay less than 20 percent down payment.  Under this arrangement, mortgage insurance is mandatory. Canada has three major mortgage providers – Canada Mortgage and Housing Corporation (CMHC), Genworth Financial, and Canada Guaranty.
What Does Your Family Need?
Secondly, assess the needs of your family.  Ideally, the location of homes should be near the following places:
Choose houses located near universities like the University of Ottawa and Carleton University.  If you have young children, look into nearby elementary and secondary schools.
Most people travel using OC Transpo's intercity bus services and the O-Train rail transport.  According to Statistics Canada, more millennials choose to settle in Ottawa because of more affordable housing in places near public transportation.
If you live with elderly parents, it would be convenient to live near Ottawa's leading hospitals.  Aside from saving time, your parents will not be tired from long trips.
You will save travel time to buy groceries and essential items if your home is near shopping malls.  Some of the best malls are the Rideau Centre, Bayshore Shopping Centre, and Carlingwood Shopping Centre.
How Does It Feel Like to Live in Your Chosen Community?
While viewing homes under Ottawa Houses for Sale, take the opportunity to visit the neighborhood.  Chat with residents to find out the pros and cons of living in the place.  Here is a short guide.
Traffic situation
Safety
Community activities and other entertainment
Nearby dry cleaning, medical and general dental services
Convenience grocery stores
Parks and recreation facilities
Level of noise
Who Are the People You Should Consult?
First, you should consult a licensed real estate broker. Based on your preferences, they are in the best position to suggest available houses in the market.  They also assist in the necessary paperwork. Check the Ottawa Real Estate Board for a list of brokers.
Next, get a professional home inspector, especially if you are buying an old house. They will submit a report describing the current condition, as well as potential issues of a house.
However, make sure to get certified inspectors and check their credentials.  Avoid what happened to an Ottawa resident whose inspector's superficial findings caused her to spend more to fix the house.
There may be a lot of Ottawa Houses for Sale.  But, if you address these four questions, you are ready to find your dream house.