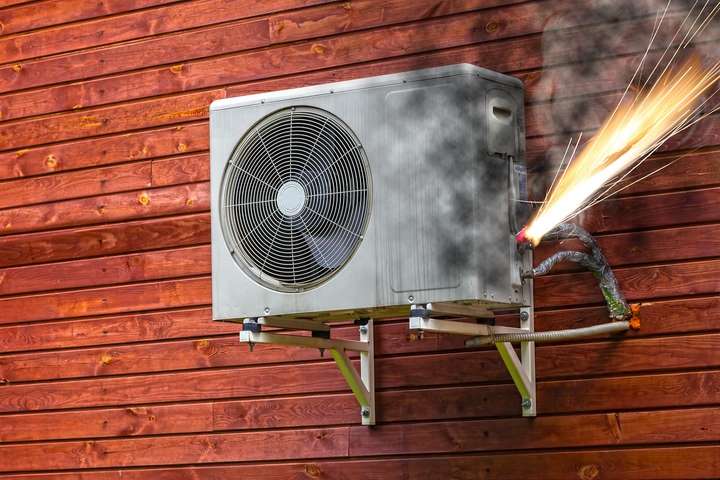 An older air conditioning unit can pose a safety risk for several reasons. If your current unit is not functioning as efficiently as it once was or malfunctions, then you might find that one day soon it just won't start at all. While you could put up with it for a while, saving money and trouble by getting a new one makes more sense. Plus, the old unit can endanger your family's health and pose other hazards, as listed below:
1. Triggers Respiratory Problems
Do you or someone else in the household have a weak immune system or are you hampered by poor air quality? If so, then it is best to replace the old AC unit with a new one or repair it. Trust in a professional in air conditioning installation in San Diego to get it done right the first time around.
The old appliance can endanger this individual's health; for example, they might have an asthmatic attack. Breathing in damaging toxins within the home will only make an existing respiratory issue worse than it was.  
2. Causes a Fire
How many times have you been warned that an old appliance can be a fire hazard if not properly maintained? This hazard applies to dryers and to older air conditioning units in your home too. 
If it has a broken fan, for example, it won't maintain the proper cool temperature. If the heat rises to an excessive level, then it could potentially catch fire.
Obviously, this situation is unsafe. It endangers the lives of those who live in the household and could damage the treasured home where you have made many memories. There is even a chance that something has gone wrong with the AC unit over the years you are not aware of at all. In this case, get it repaired or replace it with a new one to ensure it is safe.
3. Ozone-Depleting Substances 
Does the air conditioner in your residence date back to the year your house was first built? If so, it might have been made when chemicals that we now know are volatile were used in them. 
If so, then your AC might have ozone-depleting refrigerants in it. It is now known that those chemicals are not safe for use in the home.
4. Feeling Nauseous 
Are you feeling sick when you're at home and aren't sure why? It could be that the older air conditioner that's inside the house has microorganisms built up in it that distribute into the air, and you inhale them while being there. 
This sickness might be happening if you get headaches, feel tired, itchy, and have trouble breathing regularly while in the residence. While these symptoms seem unrelated, they might all stem back to the aging AC unit.
Final Words on Your Existing Air Conditioner 
Even if your appliance seems like it is working well, you must regularly get it serviced if you have had it a while but haven't had work done on it. There might be necessary repairs that are not obvious but are essential to ensure safety issues don't hurt you or your loved ones. Alternatively, consider getting a brand new unit rather than continually repairing an aging one.