Whether you only work on your blog as an outlet, or rely on its proceeds to make your mortgage payments, a decluttered mind is the best space a writer can have. You can sit down in your favorite chair, or at your official writing desk, and write down everything you think of. Your mind won't be filled with nagging thoughts of what chores still have to be done that day, or whether you even have time available to write. On the other hand, if you live in a home with a cluttered attic, it can really keep you preoccupied throughout your workday. Here are the three main reasons a cluttered attic can mess with your writing schedule.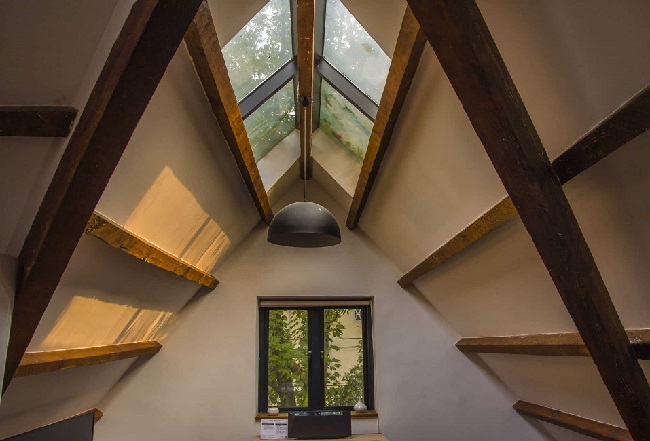 1. The Never-Ending Things to Do List
The majority of people who work for themselves have the freedom to make their own productive schedules. Bloggers in particular have the option of writing posts in advance, then scheduling them to appear live whenever the author wants. You can then take on tasks, such as having your car detailed, or going in for that root canal, at the times that are best. At the same time, your cluttered attic might be one of those tasks that you simply can't find the time to eliminate from your things to do list. Visit atticprojectscompany.com and have these professionals clear out your attic space for you. Rather than having your cramped attic taking up additional space in your mind, have it cleaned once and for all so you can get back to writing.
2. Clutter and the Risk for Fire
Having any area of your home that is seriously messy and cluttered can create danger. With clutter in the attic, the main problem is that people don't generally go up there much. You could have issues developing that you don't see, such as a leak or a pest problem. Combine a messy space with the potential for wiring issues and pests, and you may have a house fire. A little bit of clutter should not alarm you. However, you can take care of this potential concern by clearing away the clutter as soon as possible.
3. Cluttered Attics Attract Unwelcome Critters
To you, it may be a wall of boxes and totes, a mess of Christmas lights and holiday decorations, and a heap of clothes that need to be donated. To all of the woodland creatures and field critters that normally make their homes outside, your cluttered attic makes a well-insulated nest. Anything from rats to raccoons can happily make themselves at home in your attic if it is cluttered enough. The sound of these critters walking around, raising their families, and just making themselves at home will not only keep you up at night – it will distract you while working on your blog. Keep your attic clear of clutter and prevent critters from wanting to get cozy in your house.
All bloggers want to do is get out their best ideas while they are still fresh. With a distraction-free environment to write in, you could end up penning some of your best posts ever. So, get rid of all of that clutter that is just collecting dust up in your attic and you'll have a new topic to post about.