In these trying times, finding work can be challenging. It is even more difficult for people with disability to find their source of income. But disability employment services (DES) providers are always available to help them look for work. DES providers offer both the employees and employers support to ensure that they will get the most out of their working relationship. DES providers, also referred to as disability employment agencies, injury, or a health condition in their journey to find sustainable employment.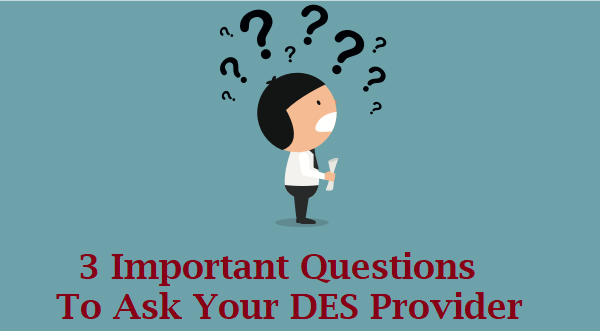 If you have plans to work with a DES agency, you need to ensure that you know what to expect from their services. Here are several questions that you need to ask before putting your employment journey in their hands.
#1: Am I Qualified For Your Services?
Any job seeker who is trying to find employment through a DES provider can be eligible if they have the following:
Have a disability, injury, or health condition
Have Australian citizenship or is an eligible visa holder
Aged 14 or above
Not a full-time student
Can work for eight hours or more per week
Must work within their assessed employment capacity
Job seekers can get hold of an authorised DES by browsing the list posted by the Australian government.
#2: What Is The Available Funding?
DES providers get payments for assisting job seekers in looking for a new job.
There are two kinds of services offered by DES providers. The first one is the Disability Employment Services (DMS), which supports job seekers with short term illnesses or injuries that need support in their work environment on a provisional basis. The other one is the Employment Service Support (ESS), which helps job seekers who have permanent injury or disability and require consistent and permanent support in the work environment.
Usually, the level of funding that an eligible person will receive could change as they progress in the program. The funding commonly falls into three various categories, including the Service Fees or the advance payments that they get every 13 weeks for assistance in the employment acquisition, the Outcome Fees that participants receive after getting employment of education for a specific time frame, and the Ongoing Support Fees that are made to provide more assistance in keeping the employment.
#3: What Should I Do If I Do Not Meet The Requirements?
There are participants of disability employment services who are only allowed to enter volunteer activities. They are not liable for any repercussions if the activities are not met. But the non-volunteer participants may experience an interruption in their program if they fail to meet a specific requirement. In some cases, failure to meet the requirement may even result in the suspension of the payment that they will receive.
DES providers are very helpful in providing assistance for people who are living with disability, injury, or illness. They are the best organisations that can link their clients and employers for their ideal employment. It is only important to ensure that the Australian government accredits the DES provider for problem-free transactions.