Cracking the prestigious Union Public Service Commission Examination is not a cakewalk. Taking a look at 2018 statistics, there were more than 8 lakh applicants out of which only 10500 candidates nailed it. It is a gruelling task, both physically and emotionally.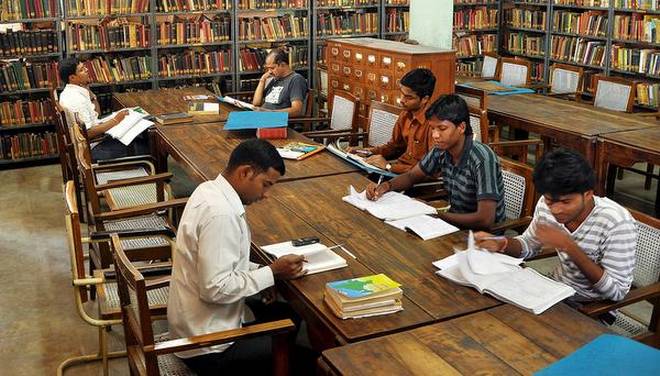 Many have been questioning the strategy to crack this prestigious examination. It is not your hard-work or your potential that fails, but you lack in designing a proper plan. All you need to do is to have appropriate time management, focused and a structured routine. With these three parameters falling in place, no mountain top is difficult to climb.
Optimistic approach and a determination to succeed are crucial as well. Here are some tips from best UPSC online coaching institutes to be thorough with your last moment preparations –
Formulate your strategy well before its execution 
For any competitive examinations, it is essential for you to understand both your strengths and weaknesses. Once you are through with these basics, you are on the right path to define your success strategy. Both your plan and time management should go hand in hand to guide you through your success journey.
Check with your last minute booklist 
The revision will be your sailor in the ticking hours. You have studied a lot throughout past 365 days to reach your present position. Now, it's time to refresh what you've studied already. So, in the first place, do not begin with a new chapter or a new book. Instead, prefer to go through standard books meant for clarifying your basics. Standard books are your perfect last minute mentor. It is advisable to buy these standard books well in advance to avoid last moment hustle.
Emphasize on revising whatever you have studied. For quick last-minute revisions, prepare short notes with one or two liners in brief for every topic. You can use A4 sheets for this purpose. Revising from self-notes will help you at the last moment to recollect all answers quickly.
Manage your time effectively 
Your success in the Civil Service Examination depends on how well you can deal with your available time. As the syllabus is quite vast, and you are short of time, schedule your preparations in accordance with your strengths and weaknesses. No one can define an exact formula for sufficient time management. For quick last minute revisions, it is good to summarize all facts and figures on to a sheet of chart paper. Abbreviations are excellent when it comes to retaining useful information as they help you remember exhaustive syllabus in the most simplified way.
Your speed matters a lot 
Since you are in your last stages of preparation, your speed is going to impact a lot on your preparations. Reserve some time to solve question papers from past 2 to 3 years. Try to schedule this activity during the last two months of your preparation. Do not underestimate the power of paper solving and doubt clarification section.
Many students panic at the sight of attempting mock tests. Do not panic as panicking won't do good for you. It is alright if you can't try all the questions; however, this habit will help you to overcome your frustration about the examination.
Identify the examination trend 
Be smart enough to understand the UPSC question paper mapping skills. You can gain a grip at how UPSC has been asking or twisting questions if you make it a habit to solve question papers regularly. This way, you can get acquainted with the probable questions to be asked in the UPSC prelims to follow.
If at all, you had gone through the interviews of successful candidates, one thing is quite clear. For them, UPSC was a game. This helped them in defining a game strategy to turn success towards them. Your strategy or game plan must be stringent enough, and you must be determined to achieve it without any hiccups.
Try a hand at online test series 
Internet is a beautiful sea of information wherein you can churn out almost any information under the sun. Utilize your spare time to go through the online test series that are put up by various online coaching institutes. Choose UPSC online coaching institute where you have maximum enrolment for Civil Service Preparation. This will help you in deciding on your ranking amongst other aspirants. Also, it will help you to understand the preparation strategy of others.
Don't lose your self confidence 
Confidence is the best accessory to carry. Being confident with your preparations is of prime importance to keep you motivated throughout your struggling phase. It thus follows, that if you have a will to do something, no force in the universe can stop you from reaching your highest heights. So, avoid wearing confidence on your sleeves and wear it proudly on your head.
With this piece of research at our end, we hope that your UPSC dream comes to reality and you shine brightly amidst all your competitors.